Trending
10 Best Tourist Places In Barcelona – Must-See Attractions In 2023
Los Mejores Sitios Turisticos De Barcelona España
Discovering different tourist places does not have to be in the country in which you live only, or in neighboring countries, you can travel and travel to different places and countries, each country contains many sources of tourist attractions, and distinctive monuments, which make you spend one of the fun times in it, and the city of Barcelona has that advantage. Here are the 10 best tourist places in Barcelona, Spain.
Tourism In Barcelona

Barcelona is one of the most important Spanish cities. It is the second-largest city after Madrid. It is the capital of the autonomous region of Catalonia, and its most famous club in the world of FC Barcelona, with its distinguished and skilled players.
The city is one of the most visited Mediterranean coasts and the best tourist places in Barcelona, Spain. This is due to its various components, such as palaces, museums, archaeological and practical buildings, beaches, and recreational parks. Below we will mention to you the top 10 tourist places in Barcelona that you should visit when you go to the city and not miss it.
Best Tourist Places In Barcelona, Spain
When people think of Barcelona, they often think of the amazing architecture, the delicious food, and the stunning beaches. What many people don't know is that Barcelona is also where some of the world's most famous athletes were born. Names like Lionel Messi, Andrés Iniesta, and Xavi Hernandez all come from this beautiful city in Spain.
Barcelona is a city that has something for everyone. Whether you're looking for a great place to eat, a place to relax on the beach, or an opportunity to see some amazing architecture, Barcelona has it all. And if you're looking for some excitement, you can always check out one of the city's famous soccer matches.
1. Montjuïc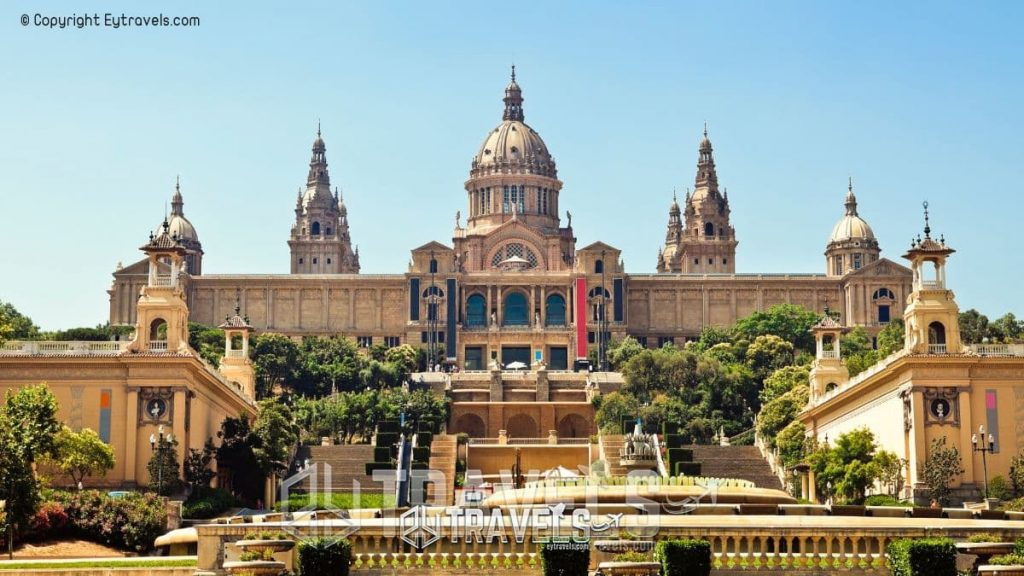 Montjuïc Castle is one of the most beautiful tourist places that you can visit in Barcelona, ​​its privileged location at an altitude of 173 meters above a hill. It is special at night with the group of lights that illuminate it, and the music is among the best in the city, and there are various movie shows.
2. El Born: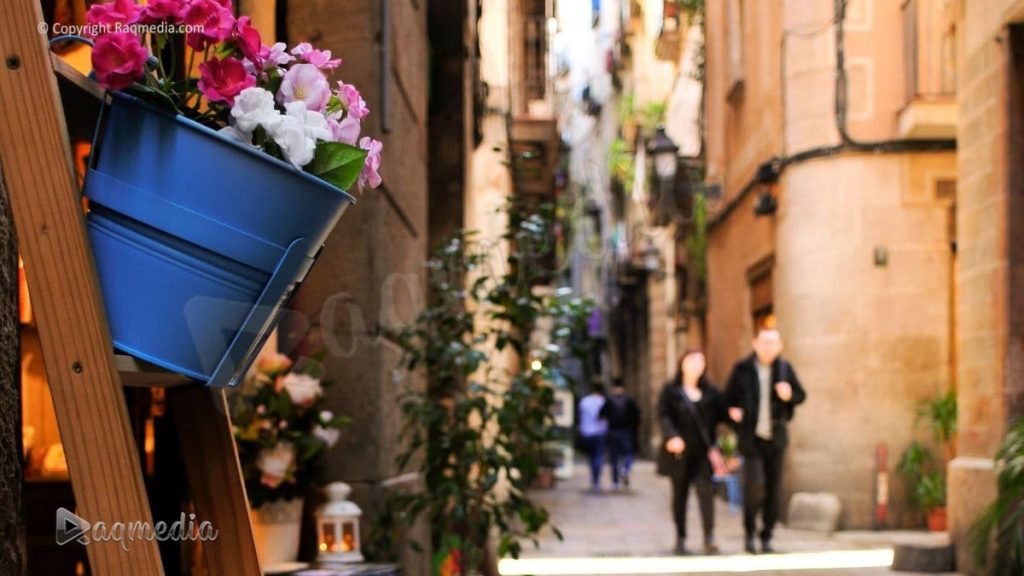 El Born is one of the most vibrant neighborhoods in Barcelona. Located in the Ciutat Vella district, it's a popular spot for shopping, dining, and nightlife. One of the main attractions in El Born is Santa Maria del Mar church, which was built in the 14th century and is now a UNESCO World Heritage Site.
Other notable landmarks include the Picasso Museum and Palau de la Musica Catalana. Restaurants in El Born cater to all tastes, with everything from tapas bars to Michelin-starred restaurants. There's also no shortage of trendy boutiques and shops selling everything from fashion to souvenirs. When night falls, the bars and clubs come alive, with people spilling onto the streets until the early hours of the morning.
3. La Sagrada Família
La Sagrada Família is a Spanish landmark which is a Barcelona Roman Catholic Church and obviously one of the best tourist places in Barcelona. It is the largest unfinished church in the world.
The construction began in 1882, and it is estimated that it will be completed in 2026. The church has been designed by the Catalan architect Antoni Gaudí. La Sagrada Família is certainly known as one of the most visited tourist destinations in the city of Barcelona.
4. Barri Gòtic – Gothic Quarter:
The Gothic Quarter, also known as the Barri G tic, is one of the oldest and most historic areas of Barcelona. This lively neighborhood is home to winding streets, fascinating architecture, and a variety of shops and restaurants. The Gothic Quarter is a great place to wander around and explore, and it's also a popular spot for tourists.
5. La Rambla: Barcelona's Social Hub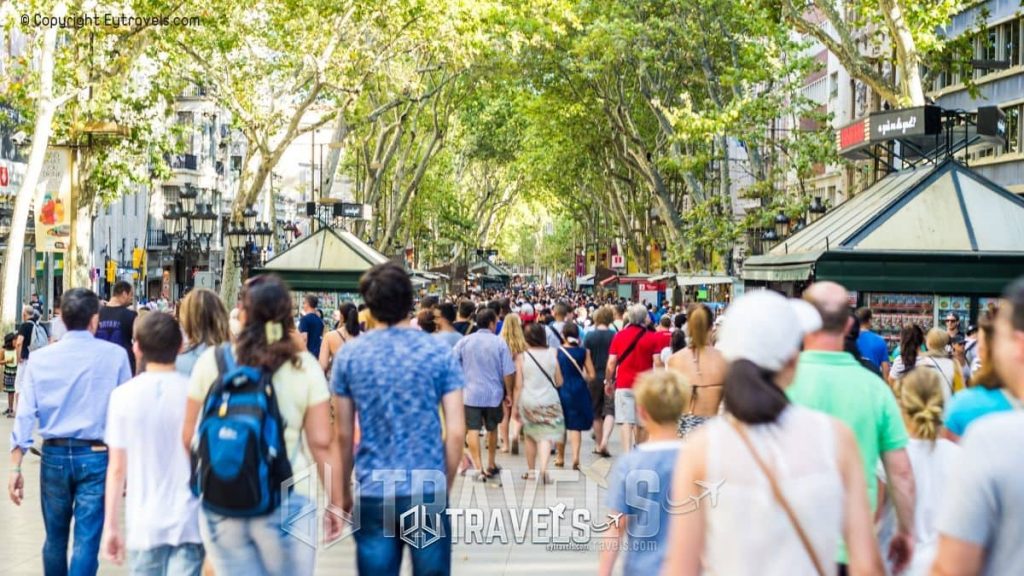 La Rambla, fifth best tourist places in Barcelona, is a street in Barcelona, Catalonia, Spain. It is about 1 km long and 70 m wide, with a pedestrian mall. La Rambla is well known for its street performers and flower stands. The avenue also has several restaurants and shops.
6. Cathedral of Barcelona
The Cathedral of Barcelona is a Roman Catholic cathedral in the city of Barcelona, Catalonia, Spain. The cathedral was constructed from 1298 to 1448 and designed by architect Jaume Fabre. The building is Gothic in style and considered to be one of the most important examples of Catalan Gothic architecture.
7. Barceloneta Beach
In the heart of Barcelona lies a wide and sandy beach that stretches for over two kilometers. This beach, known as Barceloneta, is one of the most popular in the city and is always full of people, regardless of the time of year. The beach has a great atmosphere and is perfect for a relaxing day by the sea. The beach is a world-famous beach located in Barcelona, Spain. The beach is known for its clear blue water and sandy beaches. Holidaymakers can enjoy a bunch of activities like sunbathing, swimming, or windsurfing.
8. Picasso Museum
The Picasso Museum in Paris is one of the largest and most popular art museums in the world. The museum is dedicated to the works of Spanish artist Pablo Picasso, and houses over 35,000 pieces of art from the artist's lifetime. The museum is spread out across five floors, and contains paintings, sculptures, drawings, prints, and ceramics by Picasso. Some of the museum's most famous pieces include Les Demoiselles d'Avignon and Guernica.
9. Parc Güell: Gaudí's Surrealist Park
In 1885, Antoni Gaudi started construction on Park Guell, a surrealist park in Barcelona. The park was never completed, but it is still one of the city's most popular tourist destinations. Gaudi planned the park to be an interactive space where people could explore their creative sides. There are winding pathways, bright colors, and strange shapes everywhere you look. Even though it was never completed, Park Guell is still a masterpiece of architecture and design.
10. Camp Nou
Camp Nou. The home of Barcelona FC. The iconic stadium has been the backdrop to some of football's most memorable moments over the years. From Johan Cruyff and Diego Maradona to Lionel Messi, Camp Nou has been a stage for some of the best players in history.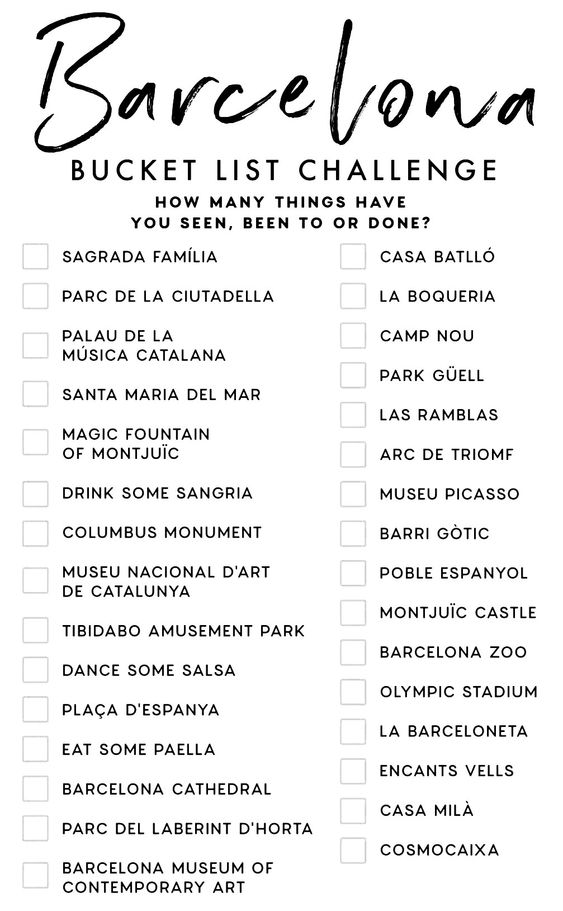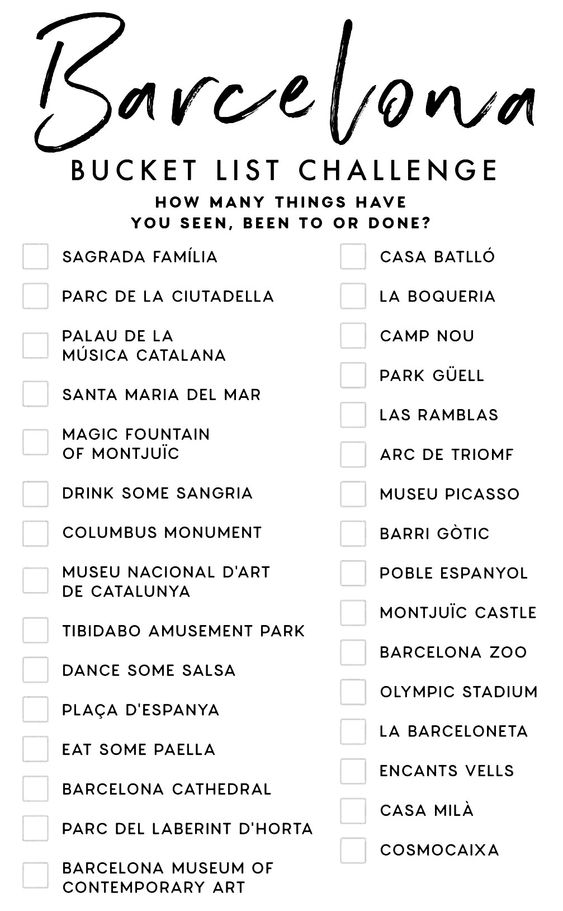 ---
In conclusion, Barcelona is a city rich in history and culture with plenty of tourist attractions to see. With so much to offer, it's no wonder why it's one of the most popular destinations in Europe. If you're looking for a vacation destination that has something for everyone, be sure to add Barcelona to your list! Hope you enjoyed these best tourist places in Barcelona.
Other Popular Articles ...