What is Hipcamp? All You Need To Know
Looking for an unforgettable outdoor adventure? Learn all about what is Hipcamp and how it's changing the way people discover and book unique camping experiences. Hipcamp is a unique online platform that connects campers with private landowners to create unforgettable outdoor experiences. Whether you're looking to pitch a tent, park your RV, or indulge in glamping, Hipcamp has you covered. With its user-friendly website and mobile app, Hipcamp makes it easy to discover and book your next camping adventure.
Hipcamp was founded in 2013 by Alyssa Ravasio, a New Yorker with a passion for outdoor stays. Inspired by her own struggles to find unique and accessible camping options, Ravasio created Hipcamp to connect nature lovers with private landowners who are willing to share their property.
How does Hipcamp work?
The website functions like Airbnb for the outdoors. It allows landowners to list their properties as campsites, providing campers with a wide range of options to choose from. From rustic tent camping to luxury cabins and even treehouses, Hipcamp offers something for everyone.
When using Hipcamp, campers can search for campsites near their location or browse through popular camping destinations. The platform provides real-time availability, making it easy to find and book your desired dates.
How can I use Hipcamp to find unique camping options?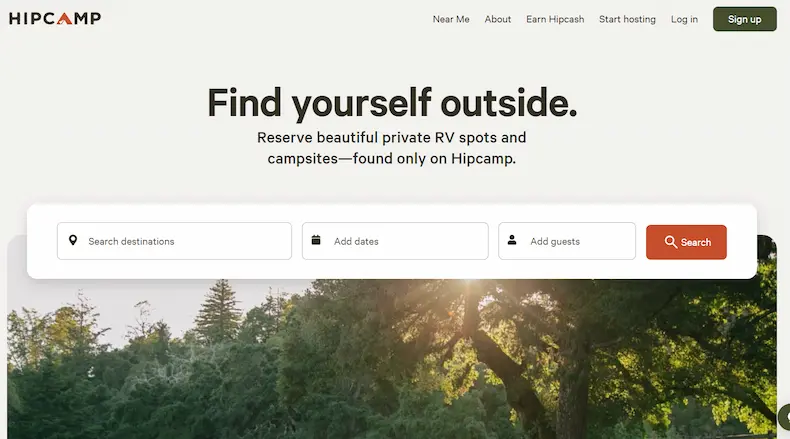 With Hipcamp's easy-to-use search filters, finding unique camping options has never been easier. Whether you're looking for a secluded campsite in the mountains or a waterfront RV park, Hipcamp has a diverse range of listings to choose from.
Simply enter your preferred location, choose your accommodation type (tent, RV, or glamping), and select any additional amenities you desire, such as access to hiking trails or a bathroom facility. Hipcamp will then display a list of suitable options, complete with detailed descriptions and photos.
Camping
What are the benefits of camping?
Camping offers numerous benefits for both physical and mental well-being. Spending time outdoors can improve mood, reduce stress levels, and increase creativity. It also provides an opportunity to disconnect from technology and immerse oneself in nature.
Additionally, camping fosters a sense of adventure and exploration. It allows individuals to engage in activities such as hiking, fishing, and stargazing, creating cherished memories that last a lifetime.
How can I find camping sites near me?
Hipcamp makes it easy to find camping sites near your location. Simply enter your current address or use the geolocation feature on the website or app, and Hipcamp will provide a list of campsites in your vicinity.
You can further refine your search by specifying your desired accommodation type, amenities, and any specific requirements you may have. Whether you're looking for a basic tent camping experience or a fully-equipped RV site, Hipcamp has options to suit every camper's needs.
What are some popular camping destinations?
Hipcamp features a wide range of popular camping destinations across the United States. From the breathtaking beauty of Yosemite National Park to the serene wilderness of the Adirondack Mountains, there is something for every nature enthusiast.
Other popular destinations include the stunning coastline of Big Sur, the picturesque forests of the Pacific Northwest, and the majestic deserts of the Southwest. Whether you prefer mountains, beaches, or forests, Hipcamp has you covered.
RV
Can I use Hipcamp to find RV sites?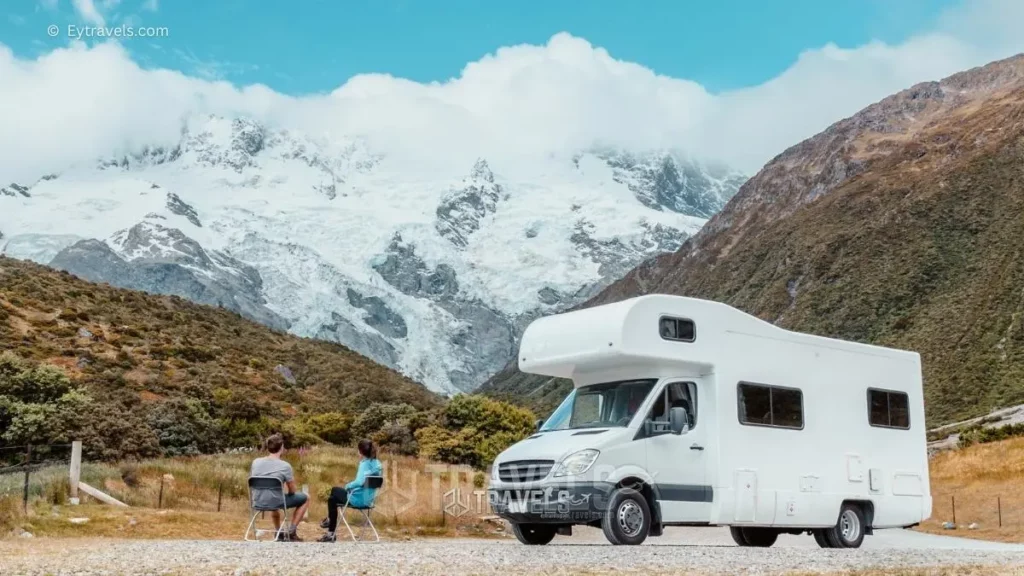 Absolutely! Hipcamp caters to RV enthusiasts by offering a variety of RV-friendly campsites. Whether you're looking for a full-service RV park with electricity and water hookups or a more secluded spot in nature, Hipcamp has options to suit your needs.
Simply select the RV accommodation type when conducting your search on Hipcamp, and the platform will display a list of available RV sites near your desired location.
Are there any RV parks listed on Hipcamp?
Yes, Hipcamp features numerous RV parks across the United States. These parks offer a range of amenities, including electricity, water hookups, dump stations, and sometimes even recreational facilities such as swimming pools and playgrounds.
When browsing through RV listings on Hipcamp, make sure to read the detailed descriptions and check the amenities provided by each park. This will help you find the perfect RV site that meets all your requirements.
What are some tips for RV camping?
If you're new to RV camping, here are some tips to ensure a successful and enjoyable experience:
Plan your route and check for any height or weight restrictions on the roads you'll be traveling.
Make a checklist of essential items to pack, including bedding, cooking utensils, and outdoor gear.
Familiarize yourself with your RV's systems, such as water and electricity, to ensure everything is in working order before your trip.
Respect the environment and follow any rules and regulations set by the campsite or park.
Be mindful of your noise level and considerate of your fellow campers.
Take advantage of the outdoor activities available in the area, such as hiking, fishing, or birdwatching.
Glamping
Does Hipcamp offer glamping options?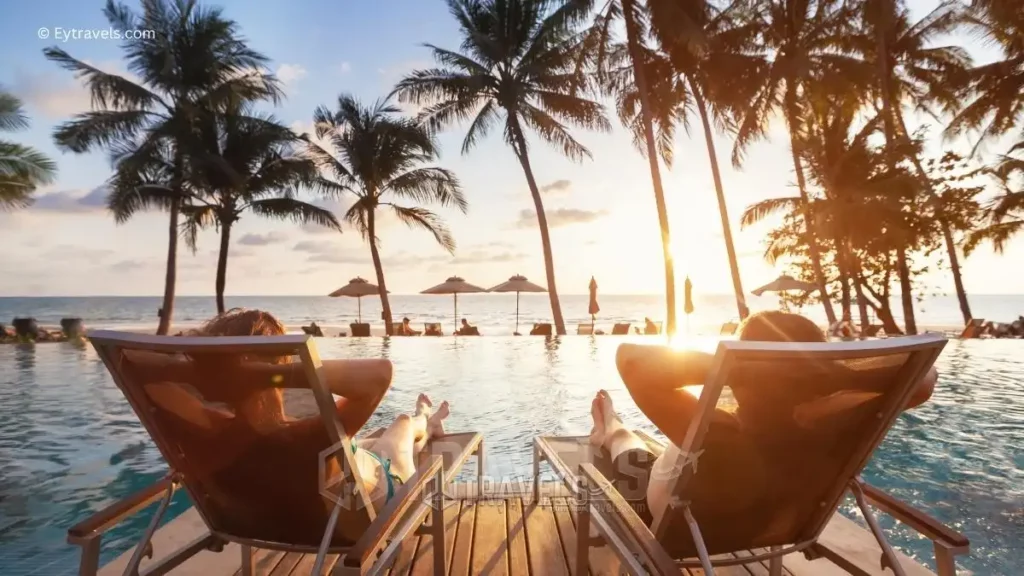 Absolutely! If you're looking for a more luxurious camping experience, Hipcamp has a variety of glamping options to choose from. Glamping combines the beauty of the outdoors with the comfort of modern amenities.
From fully-furnished safari tents in picturesque locations to cozy cabins nestled amongst tall trees, glamping on Hipcamp offers a unique and memorable way to connect with nature.
Where can I find luxury camping sites?
Hipcamp features a wide range of luxury camping sites across the United States. Whether you're looking for a romantic getaway or a family-friendly retreat, Hipcamp has options to suit every taste.
Popular luxury camping destinations include the scenic wine country of California, the stunning landscapes of Colorado, and the serene lakes of New England. Each location offers its own unique charm and amenities to ensure a comfortable and unforgettable stay.
What are the amenities provided in glamping sites?
Glamping sites on Hipcamp offer a range of amenities designed to provide comfort and convenience. Depending on the specific listing, amenities may include:
Comfortable beds and bedding
Kitchenette or cooking facilities
Private bathrooms or shared restroom facilities
Outdoor seating areas and firepits
Access to recreational activities such as hiking trails or swimming ponds
In some cases, additional luxury amenities such as hot tubs or private pools may be available
Public Land
Can I camp on public land using Hipcamp?
While Hipcamp primarily focuses on connecting campers with private landowners, there are also opportunities to camp on public land through the platform. Hipcamp partners with various public land agencies and organizations to offer unique camping experiences on public lands.
When searching for campsites on Hipcamp, you can filter your results to include public land options. This allows you to explore lesser-known camping areas and support conservation efforts.
Are there any national parks listed on Hipcamp?
Yes, Hipcamp features listings for campsites in select national parks across the United States. Camping in national parks allows you to immerse yourself in some of the country's most beautiful and iconic landscapes.
Popular national parks listed on Hipcamp include Yosemite, Joshua Tree, Great Smoky Mountains, and Olympic National Park. It's important to note that availability may be limited, so it's advisable to book well in advance.
What are the rules and regulations for camping on public land?
Camping on public land comes with its own set of rules and regulations that vary depending on the specific area. It's important to familiarize yourself with the rules before embarking on your camping trip.
Some common rules and regulations include:
Obtaining necessary permits or passes
Respecting designated camping areas and fire restrictions
Pack it in, pack it out – leaving no trace of your visit
Following guidelines for wildlife encounters
Proper disposal of waste
Booking
How can I book a campsite on Hipcamp?
Booking a campsite on Hipcamp is a simple and straightforward process. Once you've found the perfect campsite for your outdoor adventure, follow these steps:
Click on the listing to view its details and availability.
Select your desired dates and add any additional options, such as firewood or parking.
Review the booking details, including the price and any applicable fees.
Proceed to the checkout page and provide the necessary information, including your payment details.
Confirm your booking and wait for the confirmation email from Hipcamp.
Are there any booking fees on Hipcamp?
Hipcamp charges a service fee to cover the cost of operating the platform and providing support to campers and hosts. The fee is typically a percentage of the total booking cost and is disclosed during the booking process.
While the service fee ensures the smooth functioning of the platform, it's important to note that some hosts may also charge additional fees for amenities or services. These fees will be clearly outlined in the listing details.
Can I cancel my booking on Hipcamp?
Each host on Hipcamp has their own cancellation policy, which is stated in the listing. Some hosts offer flexible cancellation policies that allow for full or partial refunds, while others may have stricter policies.
When booking a campsite, it's essential to review the cancellation policy to understand what refunds are available and any associated deadlines or fees. In the event that you need to cancel, communicate with the host as soon as possible to discuss the situation and any potential refunds.
Unique Stays
What are some unique camping options on Hipcamp?
Hipcamp is known for its wide range of unique camping options that go beyond traditional tents and RVs. Some popular unique stays on Hipcamp include:
Converted airstream trailers
Cozy yurts
Geodesic domes
Off-grid tiny houses
Hobbit-style earth houses
Quirky vintage campers
Whether you're seeking a cozy and rustic vibe or a futuristic glamping experience, Hipcamp has something to suit your preferences.
Can I find cabins and treehouses on Hipcamp?
Absolutely! Hipcamp offers a variety of cabins and treehouses that provide a unique and enchanting camping experience. These accommodations allow you to truly immerse yourself in nature while enjoying the comfort and charm of a cozy cabin or a whimsical treehouse.
Whether you're looking for a secluded mountain cabin or a treehouse nestled amongst the treetops, Hipcamp has options that will make your camping trip truly unforgettable.
How can I host unique stays on Hipcamp and make money?
If you own a unique property or have a space that could be transformed into a memorable camping experience, you can become a Hipcamp host and make money while sharing your outdoor space with others.
To list your land on Hipcamp, simply create an account on the platform and follow the step-by-step process to create your listing. Provide detailed information about your space, including accommodation options, amenities, and any rules or guidelines campers should be aware of.
Once your listing is live, campers can discover and book your unique stay through Hipcamp, and you can start earning money from your property.
Private Landowners
How does Hipcamp work with private landowners?
Hipcamp partners with private landowners to provide campers with a vast selection of unique and diverse camping options. By working with private landowners, Hipcamp seeks to create a mutually beneficial relationship where landowners can earn income from their property while giving campers access to new and exciting outdoor experiences.
Hipcamp handles the booking process, payments, and customer support, allowing landowners to focus on providing a quality camping experience for their guests.
How can I list my land on Hipcamp as a landowner?
If you own private land and are interested in sharing it with campers, listing your land on Hipcamp is quick and easy.
Create an account on the Hipcamp website or app and follow the step-by-step process to list your property. Provide all relevant details about your land, including its location, available amenities, and any unique features that may attract campers.
Once your listing is live, you can start earning income from your property while creating memorable experiences for campers.
What are the benefits of becoming a Hipcamp host?
Becoming a Hipcamp host has numerous benefits for private landowners, including:
Earning income from your property by hosting campers
Sharing your love for the outdoors with others
Connecting with fellow nature enthusiasts
Supporting sustainable and responsible outdoor recreation
Participating in a community of like-minded hosts
Enjoying the satisfaction of providing unique and memorable outdoor experiences to others
Discover and Book
How can I discover and book camping options on Hipcamp?
Discovering and booking camping options on Hipcamp is an exciting and straightforward process. Start by browsing through the listings on the website or app.
Use the search filters to narrow down your options based on location, accommodation type, and any specific amenities you desire. Read through the descriptions, look at the photos, and check the availability calendar to find your ideal camping option.
Once you've found the perfect campsite, follow the booking process outlined in the listing to secure your reservation.
Are there any exclusive deals or discounts available on Hipcamp?
Hipcamp occasionally offers exclusive deals and discounts on select camping options. These discounted rates may be available for a limited time or during specific seasons.
To stay updated on the latest deals and discounts, sign up for the Hipcamp newsletter or follow their social media accounts. This will allow you to receive regular updates on any promotions or discounts that Hipcamp is offering. Additionally, you can also sign up for email notifications from specific campsites or hosts that you are interested in. This way, you will be the first to know about any special offers or deals at your favorite locations.
A: Hipcamp is an online platform that allows people to discover and book unique outdoor stays and camping sites. It connects campers with private landowners who have hipcamp listings, providing an alternative to traditional campgrounds.
Q: How can I find camping sites near me?
A: You can easily find camping sites near you by using the search function on the website or app. Simply enter your location, and it will show you available camping options in that area.
Q: Can I book RV sites on Hipcamp?
A: Yes, Hipcamp offers a variety of RV sites for booking. Whether you're looking for a remote getaway or a site near popular attractions, you can find RV sites to suit your preferences.
Q: Does Hipcamp have an app for booking unique stays?
A: Yes, Hipcamp has a mobile app that makes it easy to search for and book unique outdoor stays. The app is available for both iOS and Android devices.
Q: Can I go camping on privately owned land through Hipcamp?
A: Yes, one of the unique aspects of Hipcamp is that it allows you to camp on privately owned land. This gives you the opportunity to explore new areas and have a more personalized camping experience.
Q: How can I become a Hipcamp host?
A: If you own land and are interested in hosting campers, you can apply to become a Hipcamp host. Visit the Hipcamp website and navigate to the "Hosts" section for more information on the hosting process.
Q: Can I find camping sites near popular destinations like Yellowstone or the San Francisco Bay Area?
A: Yes, Hipcamp offers camping sites near popular destinations like Yellowstone and the San Francisco Bay Area. You can search for specific locations and find camping options in those areas.
Q: Is booking through Hipcamp similar to booking through other campsite booking platforms like KOA or California State Parks?
A: While there may be similarities, Hipcamp offers a unique experience by connecting you with privately owned land rather than public campgrounds. This can provide you with more diverse and off-the-beaten-path camping options.
Q: How do I know if a Hipcamp site is good-natured?
A: Hipcamp has a community-driven review system where campers can share their experiences and provide feedback on the sites they have stayed at. Reading these reviews can give you insights into the quality and good-naturedness of a Hipcamp site.
Q: Is coding knowledge required to use Hipcamp?
A: No, you do not need any coding knowledge to use Hipcamp. The platform is user-friendly and designed for easy navigation and booking.
Other Popular Articles ...