Discover Unique Landscapes on a Montenegro Road Trip
Road Tripping Through Splendid Montenegro!
Montenegro is an incredibly beautiful and diverse country, making it the perfect destination for a road trip. With its stunning mountain landscapes, crystal-clear lakes, winding rivers and Mediterranean coastlines, Montenegro offers travelers the opportunity to explore a variety of unique attractions. From exploring the old towns of Kotor and Budva to visiting some of Europe's largest National Parks such as Durmitor and Biogradska Gora, there is something for everyone in this small but mighty nation.
If you're looking for a chance to escape from your everyday life and relax surrounded by natural beauty, then Montenegro is definitely the place for you. With its friendly people, delicious local food and unforgettable scenery, Montenegro will provide you with an experience like no other.

Road trips as a way to travel in Montenegro
Road trips are a popular way to travel in Montenegro, due to the impressive views, stunning landscapes and abundance of activities. There are endless opportunities for exploration along winding roads, whether you choose to travel north or south along the Adriatic Coast. On your journey you will have the chance to explore numerous mountain towns as well as stunning beaches and historic sites.
Montenegrin cuisine is also something that is not to be missed during a road trip, with traditional dishes such as Prosciutto di San Daniele and Slovenian Struklji being widely available. Of course the nightlife is also something that should not be forgotten, with plenty of places offering live music and dancing until late at night. With so many attractions and activities on offer, it's no surprise that road trips are a popular way to experience all that Montenegro has to offer.
Planning Your Montenegro Road Trip
Before embarking on a road trip through Montenegro, it's important to do some planning to ensure a smooth and enjoyable journey.
Choosing the right time to visit Montenegro
Choosing the right time to visit Montenegro is essential for having a great experience. During the summer months, from June to August, Montenegro experiences high temperatures and lots of sunshine on its beautiful beaches which makes it an ideal destination for beach holidays. However, if you prefer cooler temperatures and are looking for a more rural experience then spring or fall are better options.
Spring is good for sightseeing and outdoor activities while autumn is perfect for enjoying the natural beauty of Montenegro with milder weather and fewer tourists. Whichever season you choose, Montenegro will always offer an amazing experience with its amazing landscapes, picturesque villages and stunning Adriatic coastline.
Deciding on the length of the road trip
Deciding on the length of a road trip to Montenegro can be an exciting prospect. Depending on your individual travel needs and desires, there are many factors that should be taken into consideration when deciding on the duration of your journey. How long do you plan to stay in Montenegro? What type of activities do you wish to partake in during your time there? Do you have any specific destinations you would like to visit or sights that you want to see?
Answering these questions can help narrow down the ideal amount of time for your road trip. You may also wish to consider factors such as weather conditions, available transportation options, and the number of rest stops along the way, as these will all play a role in determining how long your road trip should last. Ultimately, it is up to you to decide what length of time best suits your needs and desires for your Montenegro adventure.
Selecting the best route to take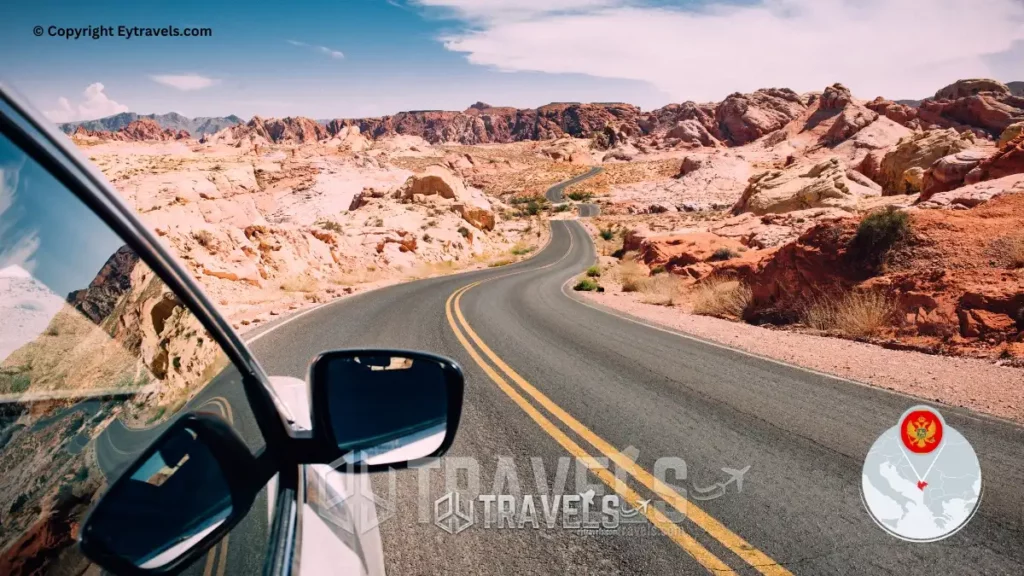 When selecting the best route to take based on personal preferences and interests in Montenegro, the options are endless. Whether you prefer a beach holiday, an active adventure, or a cultural experience, there's something for everyone. Coastal towns such as Budva and Kotor offer stunning beaches, vibrant nightlife and plenty of activities for those seeking leisurely vacations.
For adrenaline-seekers, there's rafting down the Tara River or hiking in Durmitor National Park. History buffs can explore ancient monasteries and castles along the Bay of Kotor or visit old Ottoman towns like Ulcinj. And last but not least, nature lovers will be amazed at the beauty of Montenegro's mountains, rivers and lakes that make up its unique landscape. With so many different routes to choose from depending on your personal tastes and interests, Montenegro is an ideal destination for all travelers!
Choosing a suitable vehicle for the trip
When choosing a suitable vehicle for a trip to Montenegro, you will want to consider the type of terrain you will encounter. If you are planning on driving off-road, then an all-terrain vehicle such as an SUV or 4×4 would be the best option. However, if you are mainly travelling on paved roads, a sedan or hatchback may suit your needs better.
It is also important to consider the size of your group and luggage capacity when deciding which vehicle to hire. Depending on where in Montenegro you plan to travel, renting a car with air conditioning may be necessary, as temperatures can get very hot during summer months. Furthermore, it is advisable to check what additional fees may apply when renting a car in Montenegro – for example, some rental companies may require an international driver's license.
Ultimately, by considering these factors and doing research into which vehicles are available and suitable for the terrain, you will be able to choose the most appropriate vehicle for your trip.
Must-See Destinations and Attractions
Kotor and its Old Town
Kotor is a must-see destination and attraction located in Montenegro. One of the most beautiful towns in the Balkans, Kotor's Old Town dates back to the 12th century and is surrounded by stunning mountains and the Bay of Kotor. The Old Town has been preserved remarkably well, with its winding cobblestone streets, ancient churches and monasteries, old houses, fortifications, and impressive squares.
Visitors can explore the town's many hidden gems such as St. Tryphon Cathedral and Castle of San Giovanni. There are plenty of activities to do within Kotor like visiting its local markets, cafes, restaurants, bars, and shops for souvenirs or handcrafted goods. From relaxing seaside strolls to adventurous hikes up nearby mountains, Kotor has something for everyone. It's an absolute must-see destination that should not be missed!
Budva and its beaches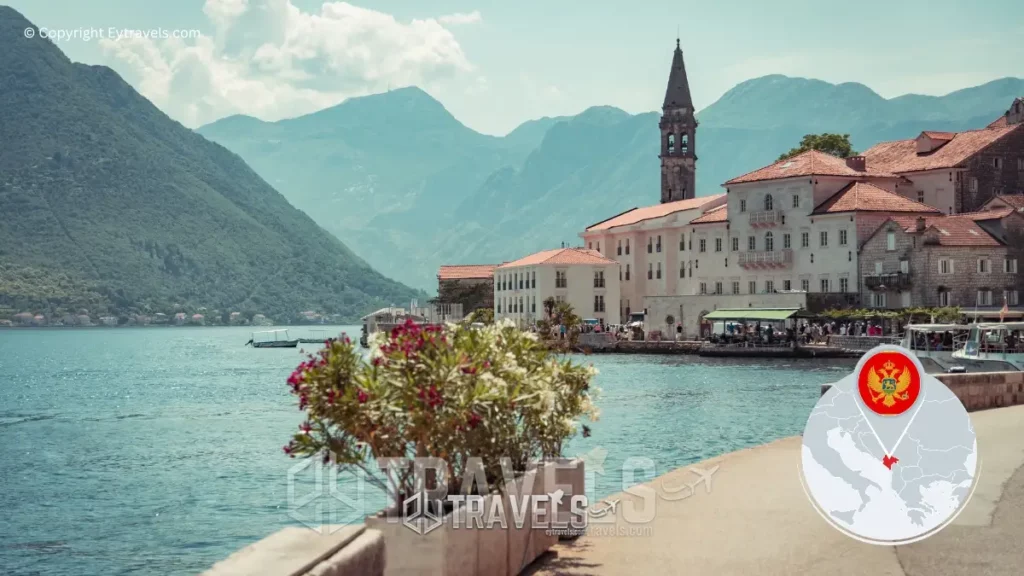 Budva is an amazing city located in Montenegro, a stunning small country. It is a great destination for those who wish to enjoy beautiful beaches and crystal clear waters. One of the most popular attractions in Budva are its beaches. The city has some of the best sandy beaches in Europe, with long stretches of white sand and turquoise waters.
These beaches are perfect for swimming, sunbathing, windsurfing, sailing and even kayaking. In addition to this, many establishments offer activities such as boat trips, boat rentals, water sports equipment rental and more. There are also several beach bars that provide guests with food and drinks. No matter what kind of activity you prefer there is something here for everyone!
Durmitor National Park and its natural beauty
Durmitor National Park is an amazing place to visit and experience the natural beauty of Montenegro. Located in northwestern Montenegro, the park is known for its breathtaking landscapes with diverse habitats, including high mountains, glacial lakes, gorges, canyons and rivers. Its rich biodiversity is home to many rare species of flora and fauna.
The most dominant feature of the park is the Durmitor Mountain Range, which includes 18 peaks above 2200 meters. The area also contains a number of deep glacial lakes that are popular destinations for swimming and fishing.
Additionally, there are numerous hiking trails and opportunities to explore the park's natural beauty from different angles. From its impressive mountain ridges to its crystal-clear glacial lakes, Durmitor National Park offers visitors a stunning view of nature's power and magnificence.
Lovcen National Park and its historic significance
Lovcen National Park is located in Montenegro and is renowned for its beauty and historic significance. The park was established in 1952 and covers an area of over 40,000 hectares. It is most famous for its two peaks, Jezerski Vrh (which stands at 1,657 metres) and Sveti Ivan (which reaches 1,749 metres). The area around Lovcen National Park has been a major site of cultural and spiritual importance since the 14th century.
It contains the mausoleum of Petar II Petrović-Njegoš, who was not only a prince-bishop but also a renowned poet, philosopher and ruler. In addition to this, the park offers stunning views of the Adriatic Sea from its highest points as well as numerous hiking trails through lush forests and clear streams.
Visitors can also explore the many caves scattered throughout the park which are home to a variety of wildlife species including wolves, foxes, bears, eagles and vultures. Lovcen National Park is one of Montenegro's most important historical sites that must be experienced to be appreciated.
Skadar Lake National Park and its picturesque scenery
Skadar Lake National Park is a stunning natural paradise located in southern Montenegro. It features a large lake surrounded by a variety of landscapes including mountains, canyons, rivers, and wetlands. The lake is home to many species of fish and birds that can be seen while boating or kayaking on the lake's waters.
The park also offers a wide range of activities including hiking, biking, bird-watching, and camping. Visitors to Skadar Lake National Park will be captivated by its picturesque scenery which includes lush forests, rugged mountainsides, tranquil rivers and streams, rolling hillsides covered with wildflowers, and the crystal clear waters of the lake itself. This amazing natural wonderland is truly an unforgettable experience for anyone who visits it!
Cetinje, the former royal capital of Montenegro
Cetinje is a historic city located in the south of Montenegro and formerly served as the royal capital from 1482 to 1918. It is renowned for its rich cultural heritage and its buildings, which date back to medieval times. It has been declared a Cultural Heritage Site by UNESCO in 1979, due to its significance in Montenegrin history.
The main attraction of Cetinje is its impressive historical monuments, including the Monastery of Cetinje, built during the time of Ivan Crnojevic in 1484. The town also boasts several museums, such as the National Museum of Montenegro, which houses numerous artefacts from Montenegrin history.
Additionally, several churches are present throughout Cetinje – St. Peter's Church, St. Nicholas's Church and Durdevic Tower are just some examples of its religious architecture. All these features make Cetinje one of the most important cities in Montenegro and a great place to visit for anyone interested in discovering more about its culture and history.
Perast and its stunning architecture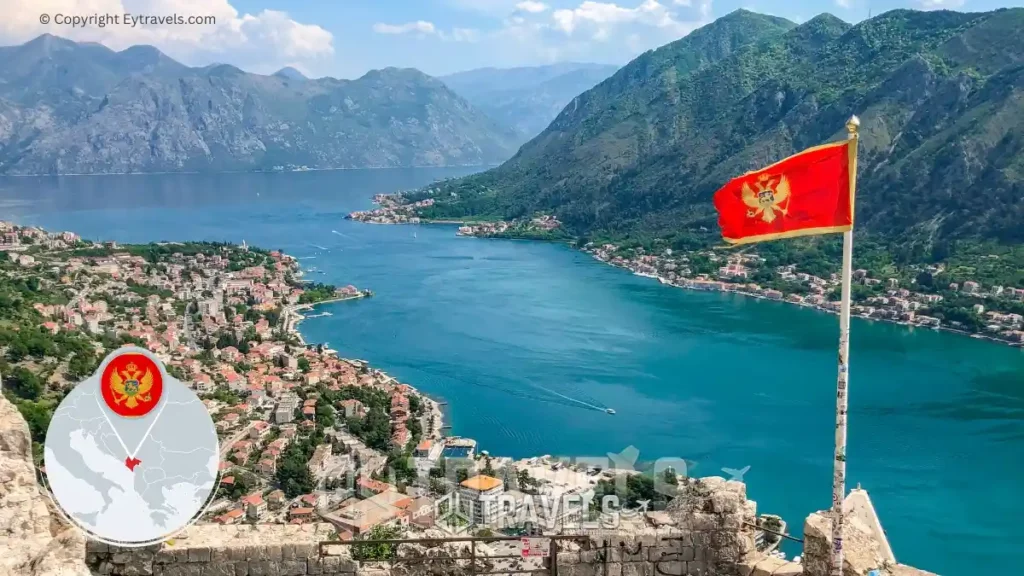 Perast is a historic town in Montenegro that has been around since the 14th century. It stands out due to its stunning architecture, which includes a large number of Venetian-style buildings and monuments. The most famous landmark is St. Nicholas Church, built in the 17th century and located on the islet of Our Lady of the Rocks.
Another noteworthy building is the former Venetian palace, which was turned into a museum that houses local art collections and artifacts. Perast also boasts several Baroque-style churches such as Sts Peter and Paul Church, as well as many fortresses like Spanjola and Sveti Đorđe. These architectural gems are sure to amaze everyone who visits Perast, making it an unmissable destination for those looking for unique sights!
Tips for a Successful Road Trip
Planning a successful road trip to Montenegro requires some consideration and preparation. Consider the route you plan to take, the expected travel time, the attractions you wish to visit along the way, and your budget. When planning accommodation for your journey, be sure to check out rental properties as well as hotels in advance. It may be possible to find more affordable accommodation by booking ahead of time or staying at smaller local establishments.
Make sure you have a full tank of gas before leaving, and bring snacks and drinks along with you in case of unexpected delays. If traveling during busy summer months, consider allocating extra time for potential traffic jams or long lines at popular attractions.
Finally, ensure that any required documents such as passports or visas are up-to-date and valid before leaving home. Following these guidelines will help ensure your Montenegro road trip is an enjoyable and successful one!
Preparing for driving in Montenegro
When preparing for a road trip in Montenegro, it is important to be aware of the local driving laws and regulations. Many roads in Montenegro are narrow and winding and traffic can be heavy, especially during peak hours. Drivers must be at least 18 years old to legally drive in Montenegro.
It is also important to observe the speed limits and always wear a seatbelt while driving. Additionally, drivers should familiarize themselves with the local traffic signs and signals, as well as any toll roads or other fees that may apply.
Finally, make sure to check the vehicle's condition before leaving on the trip by having it serviced and inspected, checking fluid levels and tire pressure, and making sure all lights are working properly. By following these tips, travelers can ensure an enjoyable and successful road trip in Montenegro.
Finding accommodations along the way
When travelling in Montenegro, it is important to make sure that you have found the right accommodations along the way. There are a variety of options available for travellers, ranging from hostels and guesthouses to camping and luxury resorts.
Hostels are popular amongst backpackers and budget travellers due to their low price points and social atmosphere. Guesthouses offer a more homely experience that can be great for families or couples looking for a more intimate setting.
Camping can be an excellent way to fully immerse yourself in nature, while luxury resorts provide all the amenities one could need while away from home. Montenegro offers something for every type of traveller, so finding accommodations should not be too difficult.
Identifying local eateries and restaurants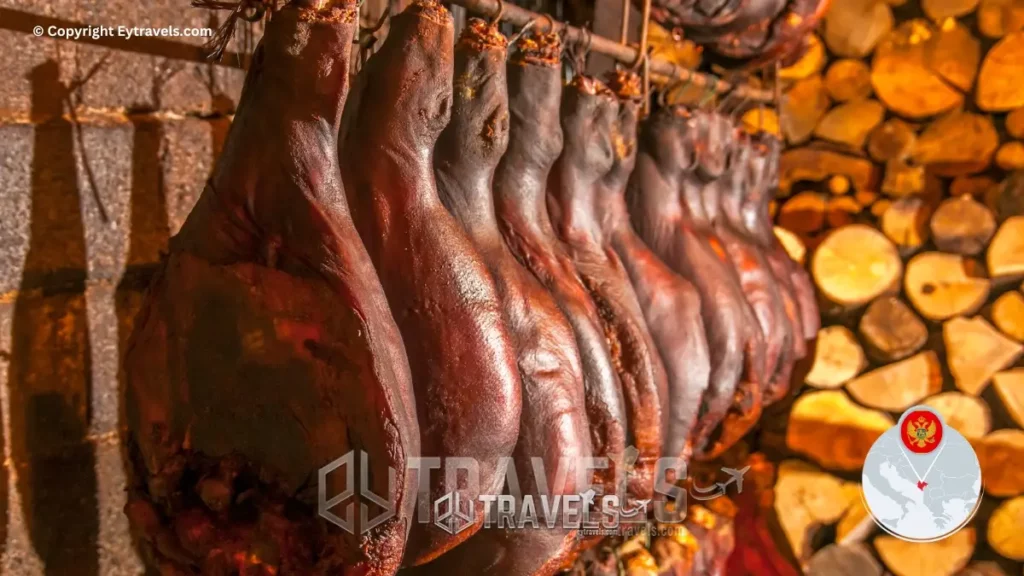 When travelling in Montenegro, it is easy to identify local eateries and restaurants. Although there are some popular international chains, the country also offers a variety of traditional cuisines. A few places worth visiting include restaurants serving cevapi, a dish made with grilled minced meat; seafood restaurants offering delicious seafood dishes; and bakeries where you can find fresh baked goods.
There are also plenty of fast food establishments which offer affordable and convenient meals. Additionally, Montenegro boasts some of the best wines in the region and many eateries feature wine bars or even have their own vineyards. Whether you're looking for a cheap snack or an upscale dining experience, Montenegro has something for everyone.
Packing essentials for the road trip
When travelling in Montenegro, some essential items you should pack include a valid passport and other travel documents, comfortable walking shoes, a light but warm jacket or coat for when the weather gets chilly, sunscreen and insect repellent to protect from the sun and pesky bugs, a camera to capture all the amazing sights and experiences, and any other personal items like toiletries.
Additionally, if you plan on using public transport while in Montenegro it is wise to bring along a map of the area so you can easily get around. Other useful items include a flashlight for late night walks and snacks as well as water to stay hydrated during your journey.
Lastly, make sure to bring enough cash for your own convenience. These packing essentials will ensure that your trip to Montenegro is nothing short of incredible!
Sample Itinerary for a Montenegro Road Trip
Here is a suggested itinerary for a road trip through Montenegro:
Day 1-2: Kotor and Budva
Explore the Old Town of Kotor and walk the city walls
Visit Budva's beaches and ancient fortifications
Day 3-4: Durmitor National Park
Drive through the mountains and take in the stunning scenery
Visit the Black Lake and take a hike in the park
Day 5-6: Lovcen National Park and Cetinje
Visit the mausoleum of Petar II Petrovic-Njegos in Lovcen National Park
Explore the historic town of Cetinje
Day 7-8: Skadar Lake National Park and Perast
Take a boat ride on Skadar Lake and explore the surrounding area
Visit the islands of Our Lady of the Rocks and St. George in Perast
---
Conclusion
Montenegro is a beautiful country that is perfect for a road trip. With its stunning natural scenery, rich cultural heritage, and vibrant cities, Montenegro has something for everyone. By following these tips and itinerary suggestions, you can plan the ultimate road trip through Montenegro and create memories that will last a lifetime.
Other Popular Articles ...