9 Best Once-in-a-Lifetime Luxury Travel Experiences
Live like royalty at these mind-blowing luxury travel getaways!
Do you dream of experiencing the ultimate luxury travel at least once in your lifetime? Do you want to indulge in experiences that go beyond your expectations? Well, the answer is to plan a bucket-list travel with remarkable luxury experiences around the world. In this article, we'll go through the best once-in-a-lifetime luxury travel experiences to help you plan your itinerary.
What are the best once-in-a-lifetime luxury travel experiences?
#1. Antarctica Cruise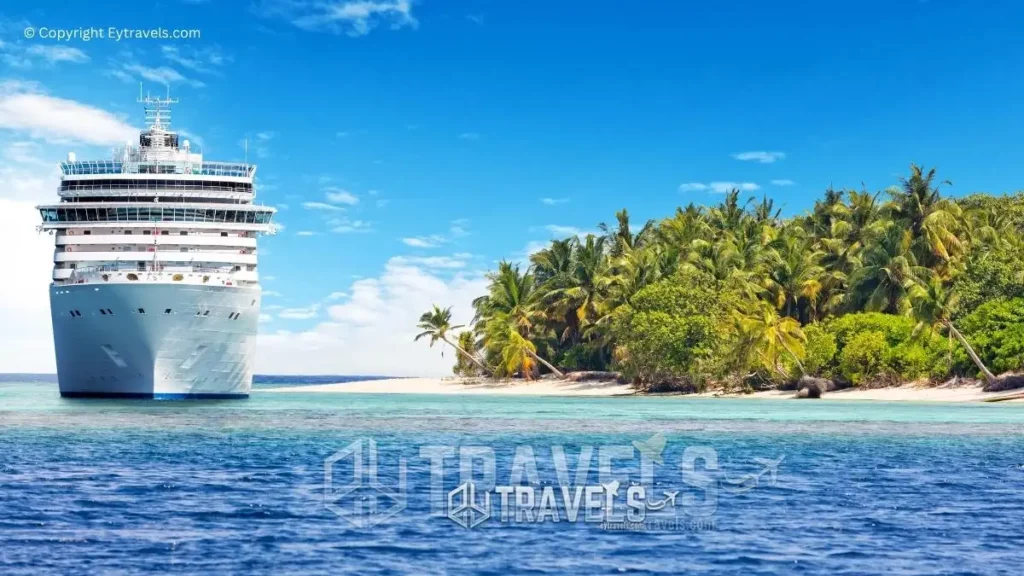 Antarctica is by far one of the most remote, serene, and untouched places on earth. With pristine white landscapes, icebergs, glaciers, and dramatic wildlife – this place will leave you in awe. One of the most popular ways to experience this surreal continent is by taking an expedition cruise.
The cruise ship will provide you with true luxury, from world-class dining to on-ship spa treatments, exclusive excursions, and 5-star accommodations – all while immersing you in the natural beauty that Antarctica offers.
#2. Villa Stay
If you're looking for peace, privacy, and sheer indulgence, then a villa stay can provide all of this and more. Indulge in sustainable luxury vacations that offer you privacy, personalized butler service, and all the amenities you can imagine. Whether you choose the Maldives or a lakeside villa in Lake Como, a villa stay will rejuvenate you like nothing else.
Luxury Safari
For those who like to explore raw nature, Africa's luxury safari has to offer plenty of iconic experiences. Go on a private guided tour, witness the wildebeest migration, and observe up-close Africa's big five – lions, elephants, leopards, rhinos, and buffalo. You can also choose to spend a night at a luxury treehouse or wild-suite for a one-of-a-kind exclusive experience.
What are some luxury dining experiences while traveling?
Private Dining
For the ultimate VIP experience, why not have a private dinner at the world's most storied locations? From Christ the Redeemer to Michelangelo's David, you can dine in unparalleled locations while savoring gourmet food and sipping Champagne.
Champagne & Oyster Tasting
Indulge in some of the world's finest Champagne and oysters while travelling. From a vineyard in the Canadian Rockies to a luxury beach resort in the Maldives, you can immerse yourself in exclusive gastronomic experiences that take your tastebuds on a unique journey.
Gourmet Food Tours
Take your passion for gourmet food to a new destination. Whether you're into wine tasting in South Africa's wine regions or a truffle hunting tour in Italy, you'll also have a chance to experience unique cultures, meet avid foodies, and learn about the region's history, architecture, and way of living.
What are the best luxury lodgings for a travel experience?
Luxe Yacht Charter
If you're looking for a unique lodging experience, you can never go wrong with a luxe yacht charter. You can explore destinations such as the Himalayas or the Antarctic waters while indulging in bespoke amenities such as private guided tours, kayaking, spa treatments, and gourmet dining. Dates are available for private jets and luxury yacht charters, for those who like to experience true luxury immersement.
Villa Rental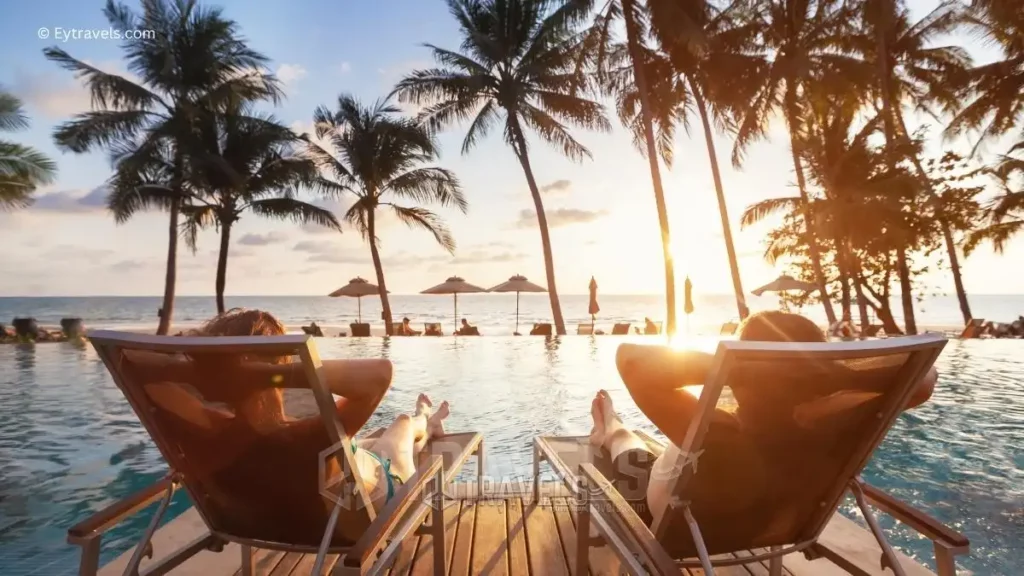 Aside from comfort, amenities, and privacy, villa rentals offer an unparalleled sense of luxury. From a villa rental in South Africa's wildlife-laden savannah to a lakeside villa in Lake Como, villa rentals offer the perfect getaway and a chance to immerse in luxurious experiences.
Glamorous Glamping Tents
For travellers who want to get up close and personal with nature without compromising comfort, luxurious tented camps and glamping sites provide just that. From private hot tubs to sprawling decks with scenic views, you can immerse yourself in natural surroundings while enjoying personalized service and lavish amenities.
What are some travel inspirations for a once-in-a-lifetime experience?
Have you ever felt a deep yearning for adventure? The kind that tugs at your soul and compels you to break free from the monotony of everyday life? If so, then it's time to embrace your wanderlust and set off on a journey that will ignite your senses and transform your perspective.
From hidden tropical paradises to ancient historical marvels, this article will introduce you to some travel inspirations that will make your heart race with anticipation. So buckle up, because we're about to take off into a world full of extraordinary moments waiting to be discovered.
Hot Air Balloon Ride
Experience the awe-inspiring beauty of a hot air balloon adventure that will transport you to new heights. Immerse yourself in the mesmerizing landscapes of Canada's magnificent Moraine Lake, where you'll float gracefully amidst the pristine wilderness. Alternatively, embark on a breathtaking journey above the vast African Savannah, as you marvel at the untamed beauty of the African continent. Prepare to be captivated by the panoramic vistas and create cherished memories that will last a lifetime.
Northern Lights Tour
For a unique experience that will inspire you forever, a Northern Lights tour is ideal. From a lodge in the Canadian Rockies to Iceland or Scandinavia, you can opt for unique tours such as witnessing the Northern Lights while relaxing in a warm outdoor hot tub.
Eclipse Chasing
Embark on an extraordinary celestial journey that will ignite your sense of wonder and leave you spellbound. If you're an avid sky chaser and a devoted nature enthusiast, immersing yourself in the enchantment of an eclipse is an unparalleled experience. Picture yourself in the majestic embrace of the Chilean mountains, where you can bask in the awe-inspiring spectacle of the sun or moon gracefully aligning with the Earth.
Alternatively, indulge in the ultimate luxury aboard a captivating yacht, floating serenely on the boundless expanse of the ocean, as you witness the breathtaking phenomenon unfold before your very eyes. Prepare to be transported to a realm where time stands still, and let the ethereal beauty of an up-close and personal eclipse weave its magic
What are some unique adventure experiences that provide luxury immersion?
Are you ready to embark on an extraordinary journey where excitement meets extravagance? Brace yourself for a mind-blowing exploration of unique adventure experiences that redefine luxury immersion. Picture yourself soaring through the skies in a private jet as you witness breathtaking landscapes unfold beneath you or diving into crystal-clear waters to explore vibrant coral reefs while staying at an exclusive island resort.
These one-of-a-kind adventures not only provide heart-pounding thrills but also pamper your senses with unparalleled luxury, creating memories that will last a lifetime. Get ready to step out of your comfort zone and into a world where thrill-seekers meet high rollers!
Volcano Exploration Tour
For adventurous travelers who enjoy off-beaten destinations, a volcano exploration tour is perfect. From experiencing the depth of a volcano in Iceland to embarking on a heli-hike in Hawaii's Mauna Kea, you can unveil the raw beauty of Mother Nature while indulging in luxury service and amenities.
Private Jet Tours
For the ultimate immersive experience and an opportunity to visit the world's most iconic destinations, look no further than a private jet tour. From China's Great Wall to exploring hidden treasures in Europe, you can embark on private jet tours and indulge in bespoke service and luxury immersion.
Wine Tasting at a Vineyard
For the oenophiles out there, travel the world's most famous wine regions, including Napa Valley, Tuscany, or France, and indulge in bespoke wine tasting experiences. Learn about the history of the wine region, meet winemakers, and indulge in exquisite gourmet food pairings.
In conclusion, luxury travel experiences are a way of making unforgettable memories and indulging in unique visions of the world. Whether you're a seasoned traveller or just starting, we hope this article provides you with the inspiration to plan your extraordinary journey that will last a lifetime.
Q: What are the 9 best once-in-a-lifetime luxury travel experiences?
A: Some of the best once-in-a-lifetime luxury travel experiences include visiting Antarctica, taking a cruise, staying in a luxe villa, indulging in a spa day, sipping champagne while watching an eclipse, enjoying private dining, spending a night in a hot air balloon, and witnessing the Northern Lights.
Q: What are some of the luxury accommodations available for these experiences?
A: Luxury accommodations include staying in a five-star resort's king-size bed, enjoying a private villa, and spending the night in a hot air balloon fully stocked with all the amenities one could want.
Q: Can you give an example of a once-in-a-lifetime experience involving two helicopters?
A: One such experience is taking a helicopter tour of the Himalayas, stopping for a private chef-prepared lunch and stargazing on top of a frozen peak.
Q: What is an example of exclusive dinner available to travelers?
A: You can indulge in an ultra-exclusive five-night feast prepared by a Michelin-starred chef while surrounded by the verdant wilderness of the Amazon.
Q: Are there any behind-the-scenes experiences available for travelers?
A: Yes, you can take a backstage tour of one of the world's most famous cultural institutions or an art scene tour in a city with a fascinating history and a world heritage site.
Q: What are some of the activities available for travelers on a luxury cruise?
A: Luxury cruises offer a range of activities including cultural immersion, ambling through the frontier, and learning about the fascinating history of the region through exclusive tours.
Q: Can you enjoy an outdoor adventure while on a luxury trip?
A: Yes, you can take a hot air balloon ride over a stunning landscape or take a private tour of a volcano in a helicopter.
Q: What is an example of a once-in-a-lifetime private dining experience?
A: You could enjoy a private dinner in the middle of the ocean or on a deserted island that can only be reached by boat.
Q: What are some of the destinations for luxury travel experiences?
A: Some popular destinations include Tahiti, Papeete, and the Maldives.
Q: What are some of the amenities available for travelers on a luxury trip?
A: Amenities include fully stocked bars, private pools, personal butlers, and a fleet of cars at your disposal.
Other Popular Articles ...