10 Travel Hacks to Make the Most of Your Adventure
Get Ready to Conquer the Globe with These Epic Travel Hacks
Traveling can be one of the most exciting and enriching experiences in life. It allows us to explore new cultures, meet new people, and gain new perspectives. However, traveling can also be stressful and overwhelming, especially when you're trying to navigate an unfamiliar place. But don't worry, we have compiled a list of 10 travel hacks that will help you make the most of your adventure.
From packing tips and budget-friendly tricks to finding the best local food and avoiding tourist traps, this article has got you covered. So, whether you're a seasoned traveler or embarking on your first adventure, these travel hacks will make your trip smoother, more enjoyable, and unforgettable.
10 Travel Hacks to Make the Most of Your Adventure
Are you ready to take your wanderlust to the next level? We've compiled a list of the top 10 travel hacks that will not only make your adventures smoother but also elevate them to new heights of excitement. Say goodbye to long lines at airports, expensive tourist traps, and unnecessary stress as we reveal the secrets that seasoned travelers swear by.
Whether you're a novice explorer or a seasoned globetrotter looking for fresh inspiration, these travel hacks will revolutionize the way you plan and embark on your journeys. So buckle up and get ready for an adventure like no other!
#1. Research your destination before you go
Researching your destination before you go is absolutely crucial to ensure that you make the most out of your adventure. It can be tempting to simply book a flight and go, but taking the time to research will pay off in the long run.
Start by researching the culture, customs, and traditions of the country or region you will be visiting. This will help you avoid any embarrassments or misunderstandings while you are there. You should also research the local laws and regulations to ensure that you are not breaking any rules or putting yourself in danger.
Another important aspect to research is the local weather. Knowing what kind of weather to expect will help you pack the appropriate clothing and gear for your trip. You should also research the best time of year to visit your destination in order to avoid any extreme weather conditions or peak tourist seasons.
Finally, research the top attractions and activities in the area. This will help you plan your itinerary and ensure that you don't miss out on any must-see sights or experiences. You can also research local restaurants, cafes, and bars to get a taste of the local cuisine and culture. By doing your research ahead of time, you will feel more confident and prepared for your adventure, and you'll be able to make the most of your time in your chosen destination.
#2. Choose the best time to travel
Choosing the best time to travel is crucial to make the most of your adventure. Not only can it affect your budget, but it can also affect the overall experience of your trip.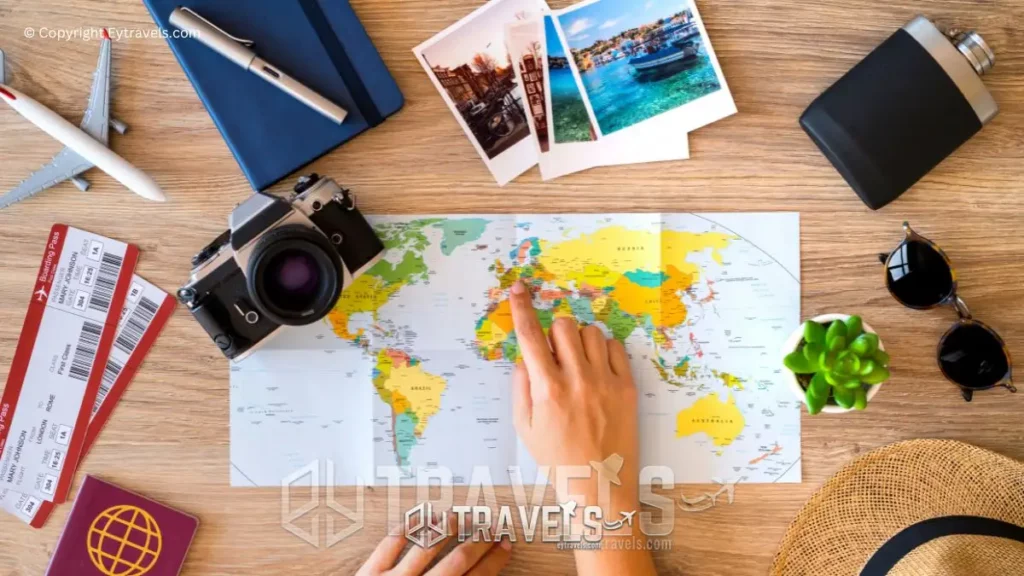 If you're on a budget, it's important to travel during the low season when airline tickets and hotel prices are significantly lower. This is also a great time to avoid the crowds. For example, if you're planning to visit Europe, consider traveling during the fall or winter months when the crowds are thinner, and the prices are lower.
On the other hand, if you're a fan of warm weather and sunshine, planning to travel during the summer months or high season is ideal. However, keep in mind that prices are typically higher, and crowds are more extensive during this time.
Another great way to get the most out of your adventure is to research the destination's peak tourist season. For example, if you're planning to visit a beach town, check to see when spring break or summer vacation happens in that area. This will help you avoid the crowds and give you a more relaxed experience.
In summary, by carefully selecting when to travel, you can not only save money but also avoid crowds and have a more pleasant experience.
#3. Use a packing list and pack smartly
Packing can be a stressful and overwhelming task when preparing for a trip. However, a packing list can be a lifesaver to ensure that you bring everything you need and nothing you don't. The first step is to research the weather conditions and activities that you will engage in during your trip. This will help you determine what type of clothing and gear you need to pack.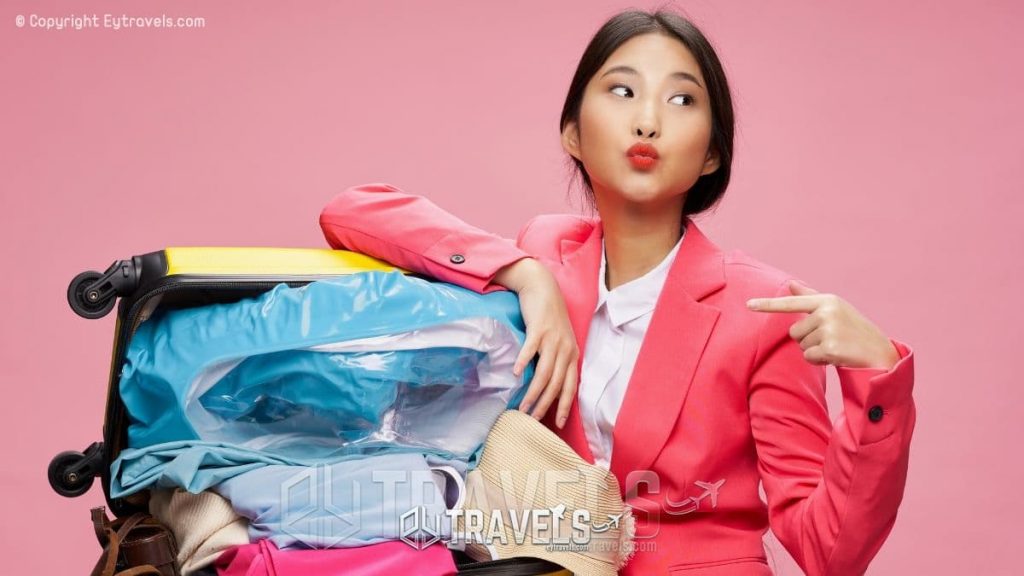 Once you have your list, it's time to pack smartly. Start by laying out all of your items and visualizing how they will fit in your luggage. Roll your clothes instead of folding them to save space and minimize wrinkles. Use packing cubes or compression bags to organize and condense your belongings. Take advantage of the space inside your shoes by stuffing them with socks or small items.
It's also important to consider weight limits and baggage fees when packing. If you're flying, check your airline's baggage policy to avoid any surprises at the airport. Consider wearing your heaviest items, such as a jacket or boots, on the plane to save weight in your luggage.
Finally, don't forget to leave extra space in your luggage for souvenirs and items you may acquire during your trip. By using a packing list and packing smartly, you can eliminate the stress of packing and enjoy your adventure to the fullest.
#4. Bring a portable charger and a power bank
When traveling, your phone is your best friend for navigation, communication, and capturing memories. However, it can be frustrating when your phone battery dies in the middle of the day and you're left with no way to recharge it.
This is where a portable charger and power bank come in handy. A portable charger is a small, lightweight device that can charge your phone on the go. You simply charge the portable charger before leaving your hotel or accommodation, and then plug your phone into it when your battery is running low.
A power bank is a larger version of a portable charger, with the ability to charge multiple devices at once. They are perfect for longer trips or when traveling with friends or family.
When choosing a portable charger or power bank, make sure to look for one with a high capacity and multiple USB ports. This will ensure that you can charge your phone multiple times throughout the day, and even charge other devices such as cameras or tablets.
Bringing a portable charger and power bank on your travels can give you peace of mind and ensure that you never miss capturing a moment or lose your way due to a dead phone battery.
#5. Take advantage of travel credit cards
One of the best ways to save money on your travels is to take advantage of travel credit cards. Many credit card companies offer travel credit cards that provide various perks, such as cashback on travel expenses, free flights, hotel stays, and other travel-related benefits.
These credit cards can be used to book flights, hotels, rental cars, and other travel expenses, and you can earn rewards points for every dollar you spend. You can then redeem these rewards points for free flights, hotel stays, and other travel-related expenses.
It's important to choose a travel credit card that suits your needs and travel habits. If you are a frequent traveler, look for a credit card that offers airline or hotel loyalty programs, and if you prefer to travel with a specific airline or hotel chain, consider applying for their co-branded credit card.
Before applying for a travel credit card, make sure to compare the benefits, fees, and interest rates of different cards to find the best option for you. And don't forget to pay your balance in full each month to avoid paying high-interest rates and negating the benefits of the rewards program. With the right travel credit card, you can save money and make the most of your adventure.
#6. Use apps to find deals and discounts
When planning a trip, finding deals and discounts can be a game-changer, and there are several apps available to help you do just that. These apps can save you a lot of time and money, and they often offer exclusive discounts and deals that are not available elsewhere.
One such app is Hopper, which helps you save money on flights by predicting when prices will be at their lowest. It analyzes billions of flight prices every day and provides you with alerts when it's the best time to book your flight. Another app is HotelTonight, which offers last-minute deals on hotel rooms. This app can save you up to 60% on hotel bookings, and you can book a hotel room for the same night or up to a week in advance.
If you're looking for deals on activities and attractions, then check out the app Viator. It offers over 200,000 activities and tours in more than 1,500 destinations around the world. You can also find discounts on attractions and theme parks with the app Undercover Tourist.
Finally, don't forget about restaurant deals. The app OpenTable offers exclusive deals and discounts on restaurants in your area. You can also earn points that can be redeemed for dining rewards, gift cards, and more.
Using these apps to find deals and discounts can make your travel experience more affordable, allowing you to do more and see more without breaking the bank.
#7. Book accommodation in advance
Booking your accommodation in advance is an essential part of any travel plan. It saves you time, money, and it also ensures that you have a comfortable place to stay during your travels. The last thing you want is to arrive at your destination and have to spend hours searching for a good place to stay.
If you are traveling to a popular destination, then it's important to book your accommodation well in advance. This will not only help you get a better deal but also ensure that you have a place to stay during peak travel season. You can use various online platforms to search for the best deals and book your accommodation in advance.
It's also important to consider the location of your accommodation. Booking a place that is centrally located can save you a lot of time and money on transportation. You can easily walk or take public transport to most of the popular attractions, restaurants, and shopping areas.
Additionally, if you are traveling with a group, then it's a good idea to book a vacation rental instead of a hotel. This can be a more affordable option and also give you more space and privacy.
Overall, booking your accommodation in advance is a travel hack that can save you time, money, and stress during your adventure. So, make sure to do your research and book your accommodation well ahead of time.
#8. Get off the beaten path
When traveling, it's easy to get caught up in the popular tourist destinations and follow the same itinerary as everyone else. However, getting off the beaten path can lead to some of the most memorable experiences of your adventure.
Not only will you avoid the crowds, but you'll also get to see and experience aspects of the local culture that most tourists miss out on.
One way to get off the beaten path is to ask locals for recommendations. They may suggest hidden gems that aren't listed in guidebooks or online travel forums.
Another way to explore off the beaten path is to take a different mode of transportation. Instead of taking a taxi or Uber, try renting a bike or taking public transportation. This will allow you to see parts of the city that you wouldn't have seen otherwise.
When it comes to food, venture away from the tourist hotspots and try local street food or restaurants. Not only is it often cheaper, but it's also a great way to experience authentic local cuisine.
In summary, getting off the beaten path can lead to unique and unforgettable experiences. Don't be afraid to explore and try new things, as this is what traveling is all about.
#9. Learn a few basic phrases of the local language
When traveling to a foreign country, it's always a good idea to learn a few basic phrases of the local language. This can be incredibly helpful in many aspects of your trip, from ordering food to asking for directions and even making new friends.
Even if you don't become fluent in the language, simply knowing how to say "hello," "please," "thank you," and "excuse me" can go a long way in showing respect for the local culture and making a positive impression.
If you're really committed to learning the language, consider taking a few lessons before your trip or downloading a language app to help you practice. Many language apps offer downloadable phrases that can be accessed offline, which can be incredibly useful when you don't have access to Wi-Fi or cell service.
Learning a few basic phrases can also help you avoid misunderstandings or potential conflicts. It shows that you're making an effort to communicate and connect with the local people, which can lead to more meaningful experiences and memories from your trip.
#10. Stay flexible and be open to adventure.
One of the best things about traveling is the unexpected adventures that come your way. Staying flexible with your itinerary and being open to new experiences is key to making the most out of your adventure.
You may have planned to spend a day at the beach, but if you come across a local festival happening in town, don't be afraid to change your plans and check it out. You may discover something amazing and unique that you wouldn't have experienced otherwise.
Also, be open to meeting new people and trying new things. Strike up a conversation with a local and ask for their recommendations on things to do or places to eat. You may end up discovering hidden gems that are off the beaten path.
Another way to stay flexible is to have a loose itinerary with plenty of free time built in. This way, you can adjust your plans on the fly and take advantage of unexpected opportunities that arise.
Remember, the best adventures often happen when you least expect them. So stay flexible, be open to new experiences, and embrace the unexpected. You never know what amazing memories you'll create along the way.
Recap
We hope you enjoyed our article about travel hacks to make the most of your adventure. Traveling is one of the most exciting and enjoyable experiences in life, but it can also be stressful and overwhelming. Our team has compiled a list of travel hacks that will make your adventure smoother, more enjoyable, and less stressful. We hope that these tips will help you create unforgettable memories and inspire you to get out there and explore the world. Bon voyage and safe travels!
Other Popular Articles ...