Exploring Best Beaches in Montenegro's Stunning Coastline
Overview of Montenegro's coastline
Montenegro is a country located in the Balkans that boasts an incredible coastline along the Adriatic Sea. It stretches for more than 293 kilometers and has some of the most stunning beaches, coves, and bays in Europe. The Bay of Kotor is especially noteworthy as it is one of the deepest indentations in the Mediterranean Sea and its mountain-backed shorelines are surrounded by crystal clear waters and charming fishing villages.
Other popular destinations include Herceg Novi, Perast, Sveti Stefan, Budva, Bar and Ulcinj. Montenegro's coastline also offers plenty of opportunities for sailing, swimming, scuba diving, snorkeling and other water sports activities. The mild climate and beautiful scenery make Montenegro's coastline an ideal holiday destination for both locals and foreigners alike.
Reasons to explore the coastline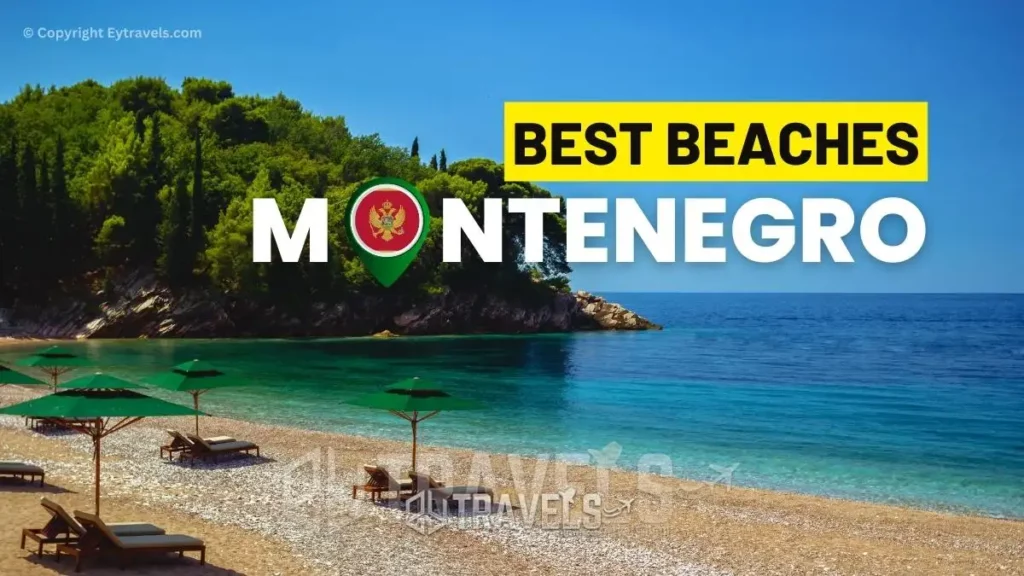 Montenegro's coastline is an amazing place to explore. It is a stunningly beautiful country with a rich cultural heritage, and its unique geography makes it an ideal destination for adventurers. The coastline is known for its crystal-clear waters, picturesque mountains, and unspoiled beaches, providing visitors with plenty of opportunities to explore the natural beauty of Montenegro.
In addition to the breathtaking scenery, Montenegro also offers a range of activities such as swimming, hiking, kayaking, windsurfing and sailing. There are also numerous historical sites to visit along the coast such as castles and churches that offer insight into the history of this wonderful country. Exploring Montenegro's coastline is a great way to experience all the beauty and culture that it has to offer.

#1. Ada Bojana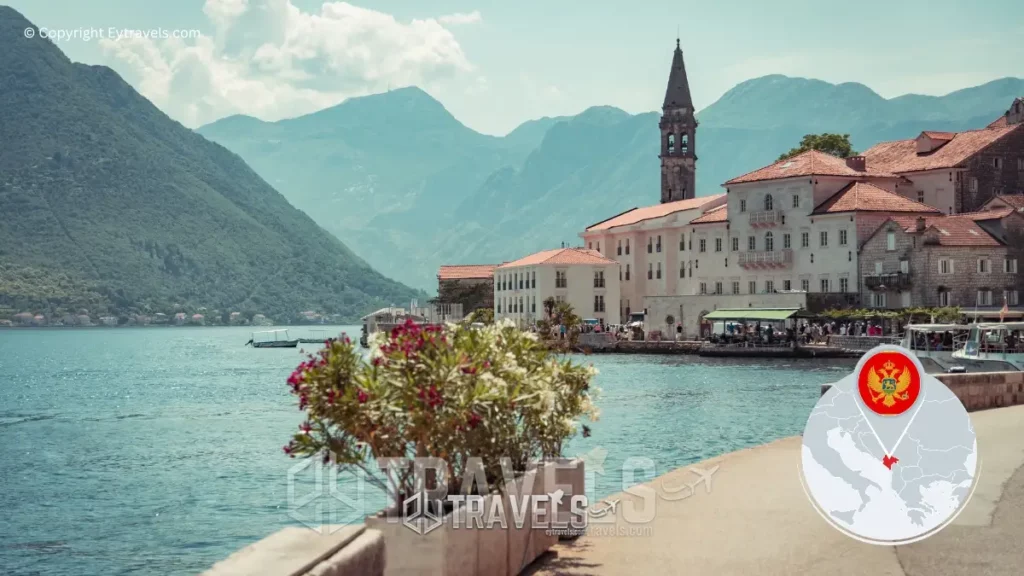 Ada Bojana is located on a picturesque river delta near the Montenegrin town of Ulcinj. It is surrounded by pristine nature, boasting dramatic landscapes with lush vegetation and serene beaches. The unique location of Ada Bojana offers plenty of opportunities for both water sports and fishing. Visitors can enjoy sailing, kayaking, windsurfing, kitesurfing, jet skiing and more.
For those looking for a quiet activity, there are also several spots to go fishing along the shores of this stunning delta. With its breathtaking views and multitude of outdoor activities, Ada Bojana definitely makes for an unforgettable vacation destination.
#2. Velika Plaza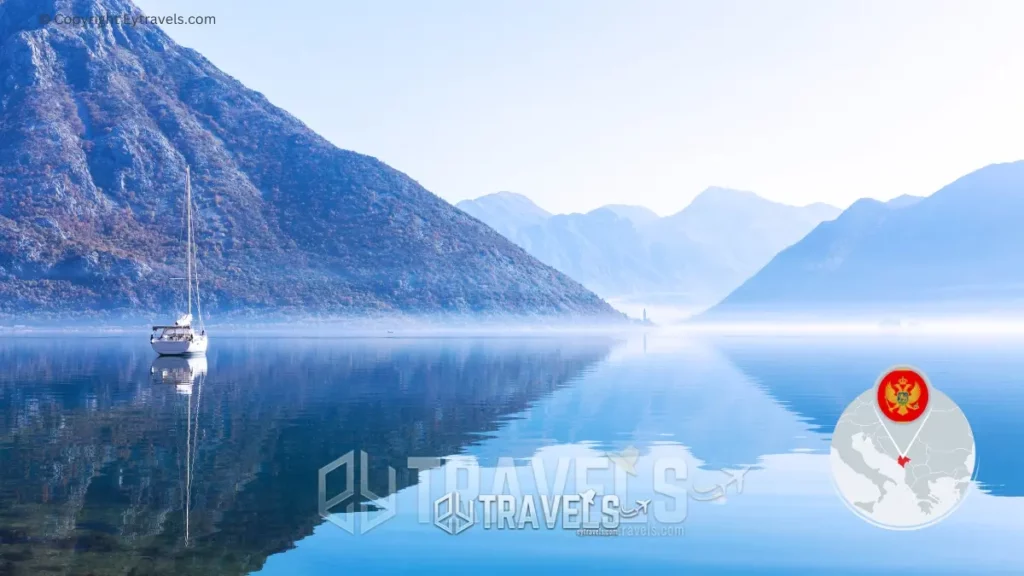 Velika Plaza, located near Ulcinj, is the longest beach in Montenegro. Stretching for over 13 kilometers, it is an impressive site to behold! Velika Plaza offers visitors a unique blend of natural beauty, with its crystal clear waters and white sand beaches that span as far as the eye can see.
The beach provides a diverse range of activities for visitors, including swimming, sunbathing, jet skiing, windsurfing, and much more. Visitors can also explore the stunning coastal scenery along the beach or take a boat tour around nearby islands. Velika Plaza is an ideal destination for those looking to explore Montenegro's beautiful coastline and enjoy all of the activities this wonderful beach has to offer!
#3. Jaz Beach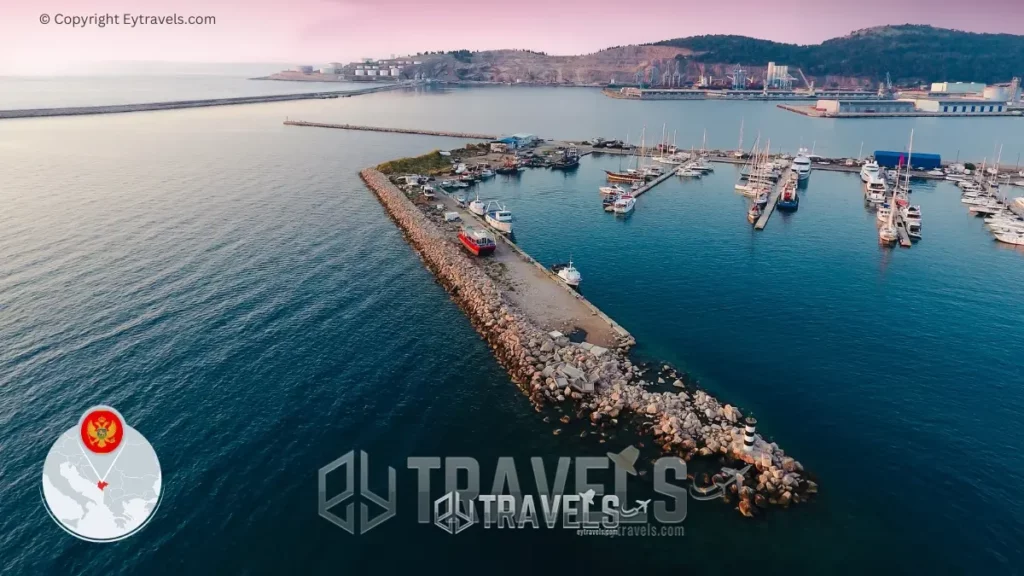 Jaz Beach is a stunningly beautiful beach near Budva, Montenegro. Located on the Adriatic Sea with crystal-clear waters and white sandy beaches, it offers a tranquil and peaceful atmosphere. The area around Jaz Beach is surrounded by lush vegetation, making it an ideal spot for relaxation. The beach has become increasingly popular for music festivals and events during the summer season, making it a great place to hang out with friends or family.
Whether you're looking for a romantic getaway or an exciting nightlife experience, Jaz Beach has something for everyone. With its natural beauty, clean waters and vibrant atmosphere, it's no surprise that this beach is one of the most popular destinations in Montenegro.
#4. Sveti Stefan Beach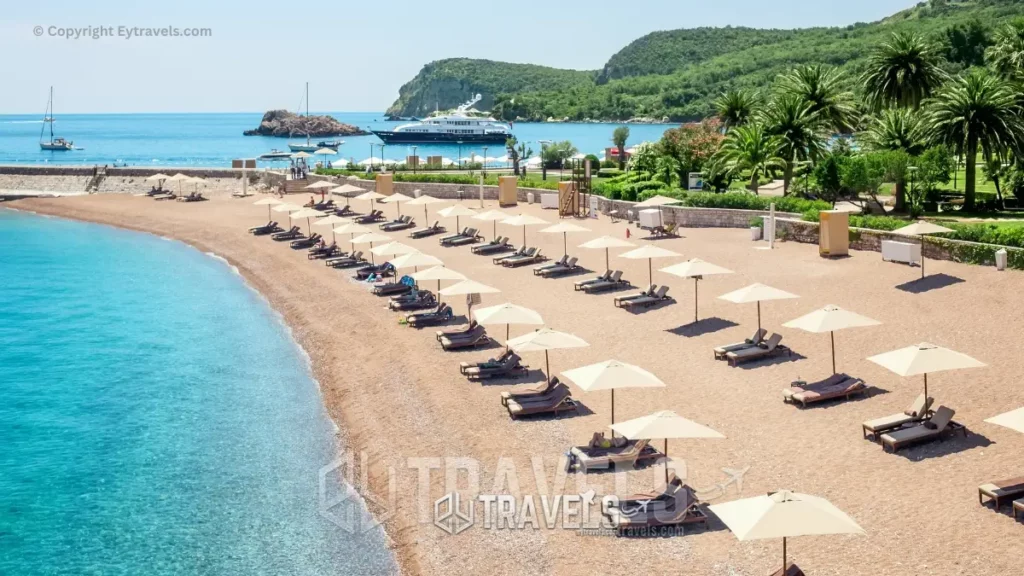 Sveti Stefan Beach is truly a sight to behold. Located on a small island off the coast of Montenegro, this beach offers picturesque views from every angle. The crystal clear waters beckon you in for a refreshing swim, while the golden sands are perfect for sunbathing and relaxing. Dominating the island is an exclusive luxury resort, with its own private beach, where guests can enjoy the best of both worlds.
For those looking for more public access, there is also a nearby beach where anyone can enjoy the stunning surroundings and take in the beauty of Sveti Stefan Beach. With its stunning natural beauty and luxurious resort offering, it's no wonder this beach has become one of Montenegro's most popular tourist destinations.
#5. Perazica Do Beach, Montenegro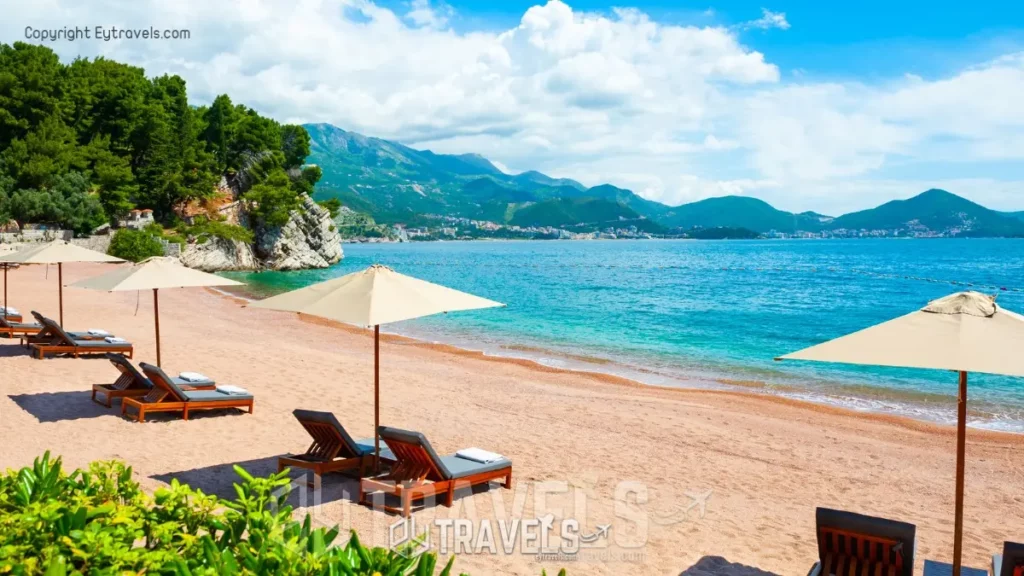 Perazica Do Beach is a stunning beach located in Montenegro. Its clear waters and wide sandy beaches are perfect for swimming, sunbathing or simply relaxing. The nearby town of Kotor is full of traditional restaurants and cafes, providing a great atmosphere to explore the area's culture and history.
The beach itself is surrounded by rugged hills which have been carved over time by the Adriatic Sea, adding to its breathtaking beauty. Perazica Do Beach also offers some excellent activities such as fishing, scuba diving and sailing.
With its breathtaking views, gorgeous beaches, and unique activities, Perazica Do Beach is an unforgettable destination for travelers looking for a tranquil escape from the hustle and bustle of everyday life.
#6. Trsteno Beach, Montenegro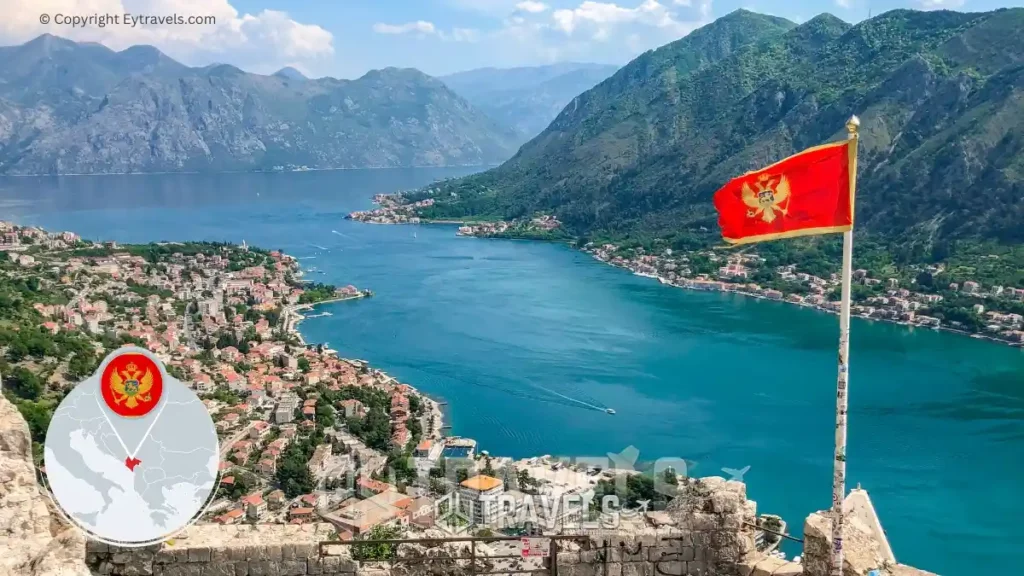 Trsteno Beach in Montenegro is a stunning destination for any traveler. Located on the gorgeous Adriatic Sea, the beach offers an idyllic escape from everyday life. The crystal clear waters are perfect for swimming and snorkeling, while the white sandy shores are ideal for relaxing and taking in the incredible views.
Trsteno Beach is also home to some unique wildlife, including monk seals and dolphins that can often be spotted playing in the waves. With its breathtaking scenery, delicious local cuisine and thriving nightlife scene, Trsteno Beach makes an unforgettable seaside getaway. Whether you're looking to relax on its sun-soaked shores or explore its fascinating culture, this incredible beach will not disappoint!

Tips for Exploring Montenegro's Coastline
Exploring Montenegro's coastline is an experience of a lifetime. With its rugged beauty and stunning scenery, there is nothing quite like it. To make the most of your trip, there are a few tips to keep in mind. By following them, you will be sure to make wonderful memories while discovering Montenegro's beautiful coastline!
Safety tips for swimming in the Adriatic Sea
Swimming in the Adriatic Sea is a great way to enjoy the crystal clear waters and stunning views. However, it's important to stay safe while swimming in this area by following a few tips. First, be aware of the local marine life, such as jellyfish, sharks, and other creatures that may be present. Also wear a life jacket at all times while swimming and keep an eye out for warning signs from nearby boats or flags that indicate dangerous conditions.
Whenever possible, swim with a partner and pay attention to any changing tides or currents. Lastly, be sure to only swim in areas where there are lifeguards on duty and never swim alone. By following these safety tips, you can ensure a fun and safe experience when swimming in the Adriatic Sea!
Planning your trip and knowing what to expect from each beach
Planning a trip to Montenegro's beaches is an exciting adventure. Before you embark on your journey, it is important to know what to expect from each beach. Some of the beaches offer stunning views and serene settings, while others are more lively with beach bars and restaurants.
There are also plenty of activities such as swimming, snorkeling, kayaking and windsurfing available on some of the beaches. It is also important to plan ahead for accommodations so that you can enjoy all that Montenegro has to offer.
Whether you are looking for a romantic getaway or a family vacation, Montenegro's beaches have something for everyone. With careful planning and research, you will be sure to have an unforgettable experience while exploring Montenegro's beautiful coastline.
What to pack for your beach trip to Montenegro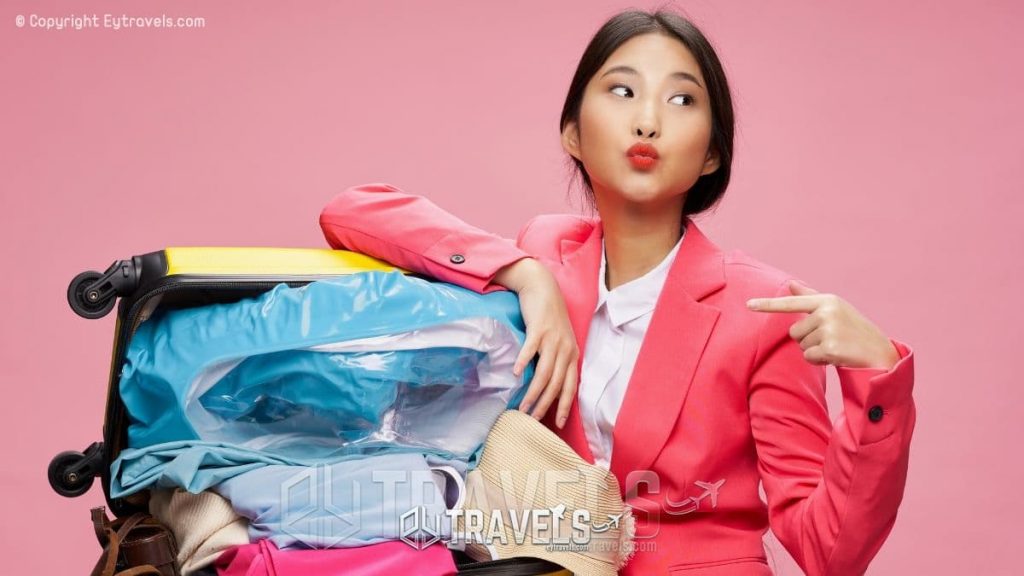 If you're planning a beach trip to Montenegro, there are some essential items you should pack to ensure your trip is as enjoyable and stress-free as possible. First and foremost, don't forget your swimwear and plenty of sunscreen. You'll also want to bring a hat, sunglasses, and lightweight clothing that is comfortable for swimming or exploring the town.
Additionally, if you plan on doing any sightseeing or hiking, be sure to bring sturdy walking shoes. A small first aid kit and insect repellent can come in handy too. And finally, don't forget a camera to capture all the amazing memories you'll make at the beach!
With these items in tow, you're sure to have an unforgettable time in Montenegro.
How to find accommodations near the beaches
The best place to start is online. Depending on your preferences and budget, there are a variety of places to stay. You can find beachfront villas and apartments, as well as hotels and hostels. Many of these accommodations offer stunning views of Montenegro's gorgeous coastline.
Additionally, you can use websites such as TripAdvisor to read reviews from previous visitors and get an idea of which ones suit your needs best. If you prefer a more personal experience, you can also reach out directly to local rental companies, who might be able to help you find a great deal at one of Montenegro's many beaches.
Where to get local cuisine and drinks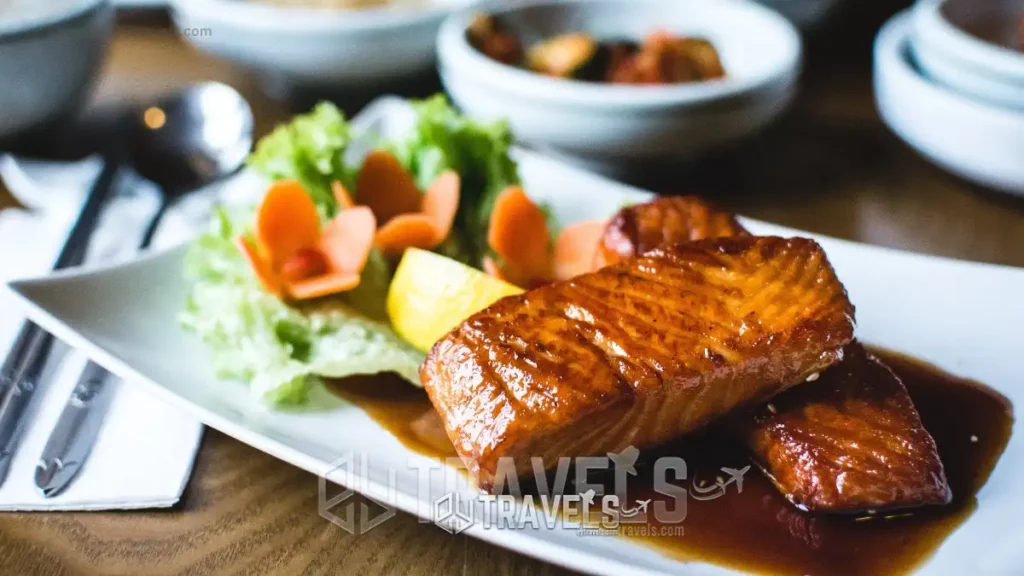 Visitors can find plenty of local cuisine and drinks to enjoy. The restaurants along the beachfront offer a variety of delicious dishes that showcase the local flavors, such as Montenegrin seafood stew or smoked ham served with potatoes. Be sure to try some traditional Montenegrin wines or craft beers from local breweries.
For those looking for something sweet, there are plenty of desserts such as baklava and crêpes filled with various fruits and nuts. In addition, many cafés serve freshly-brewed Turkish coffee and a selection of herbal teas. With so many options available, it's easy to experience true Montenegrin hospitality while relaxing on the beach!
---
Conclusion
Montenegro is home to some of the most beautiful beaches in Europe. With a variety of stunning views and vibrant coastal towns, it's easy to see why so many people flock there each year. The best beaches to visit in Montenegro are Jaz Beach, Velika Plaža, and Sveti Stefan Beach. Jaz Beach is especially popular for its crystal clear waters and sandy beach. Velika Plaža has plenty of activities for all ages, including sunbathing, swimming, and water sports.
Last but not least, Sveti Stefan Beach is known for its golden sand and serene atmosphere. All three of these beaches offer something different to everyone who visits them and are sure to provide a memorable experience that will last a lifetime. Whether you're looking for an active holiday or just want to relax in the sun, these are the best beaches to visit in Montenegro.
Other Popular Articles ...